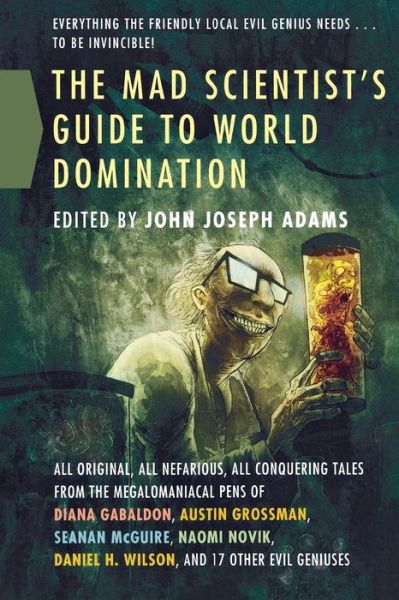 The e-book edition of
THE MAD SCIENTIST'S GUIDE TO WORLD DOMINATION
(that's the anthology containing Diana Gabaldon's story, "The Space Between") is
on sale for only $1.99
! That's 80% off the regular price of $9.99.
Nook edition
Kindle edition
I don't know how long this sale price will last, so grab it while you can!
(I don't think this offer applies to people outside the US, but I could be wrong.)
For those of you who are wondering, "The Space Between" is a novella (about 40,000 words) about Young Ian's brother Michael, Marsali's sister Joan, and the Comte St. Germain. It's the same story that was published last November in A TRAIL OF FIRE in the UK, Australia, and New Zealand, but it's only recently been published in the US for the first time.
Please pass this information on to anyone else you know who may be interested. Thanks!