OUTLANDER marathon this weekend on STARZ!
There will not be a new episode of OUTLANDER this weekend, due to the Memorial Day holiday in the US. Instead, STARZ will be running an OUTLANDER marathon Saturday and Sunday, showing all 15 episodes over two days.
Episodes 101 through 108 will be shown TODAY (Saturday, May 22), starting at 2 pm ET.
Episodes 109 through 115 will be shown on Sunday, May 23, starting at 2:45 pm ET.
I'm not sure about other time zones. Check your local listings.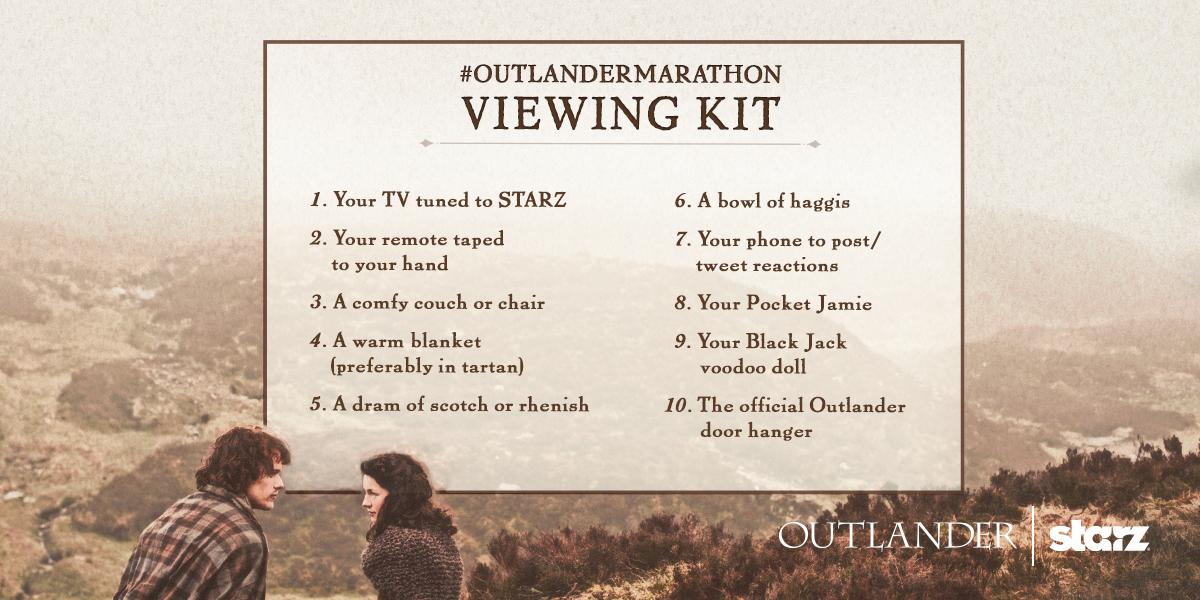 Here's a handy checklist from STARZ to make sure you're prepared! (Click on the picture for a bigger view.)
The season finale, Episode 116, "To Ransom a Man's Soul", will be shown on STARZ at 9pm on Saturday, May 30.