OUTLANDER at the Golden Globes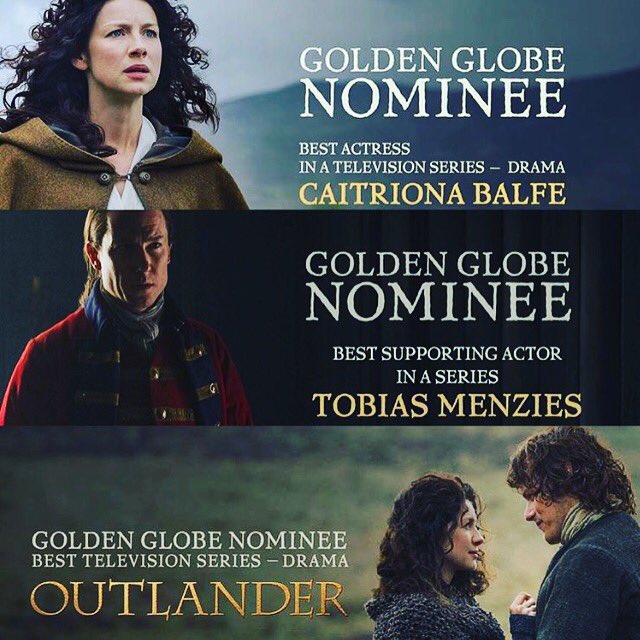 The
Golden Globe Awards
ceremony will be shown on NBC tonight (Jan. 10) from 8-11 pm Eastern Time.
OUTLANDER has been nominated in three categories:
Best Actress in a Television Series - Drama
- Caitriona Balfe
Best Supporting Actor in a TV Series
- Tobias Menzies
Best Television Series - Drama
- OUTLANDER
Best of luck to Caitriona Balfe, Tobias Menzies, and the whole OUTLANDER cast and crew!
If you're on Twitter, please use the hashtag
#KiltedGlobes
during the broadcast. We're going to try to get it to trend.
[UPDATE 1/10/2016 10:44 pm]
Well, OUTLANDER did not win any Golden Globes tonight, unfortunately. But let's try to look on the bright side. Just getting nominated is huge, especially for a show in its first season!
Take a look at this photo, posted by @Outlanderpod on Twitter. Could any of us have imagined this just three years ago? I certainly did not! Remember, this is only the beginning. There will be many more opportunities, and (we hope!) many awards for OUTLANDER and its cast and crew in the coming years.