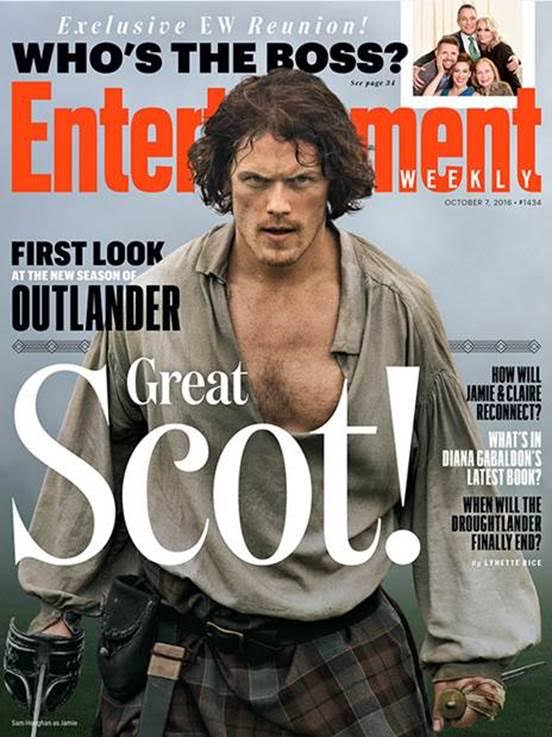 This is the cover of the October 7th issue of
Entertainment Weekly
, which will give us an exclusive "first look" at OUTLANDER Season 3.
I think Jamie looks pretty scary in this photo, and he absolutely nails the description by Archie Hayes in FIERY CROSS:
"Ye looked fair wild, man, for there was blood runnin' doon your face and your hair was loose on the wind. Ye'd sheathed your sword to carry me, but ye pulled it again as ye turned away. I didna think I should see ye again, for if ever I saw a man set to meet his death ..."

He shook his head, his eyes half-closed, as though he saw not the sober, stalwart man before him, not the Fraser of Fraser's Ridge--but Red Jamie, the young warrior who had not gone back from gallantry, but because he sought to throw his life away, feeling it a burden--because he had lost me.

(From THE FIERY CROSS by Diana Gabaldon, chapter 7, "Shrapnel". Copyright ©2001 by Diana Gabaldon. All rights reserved.)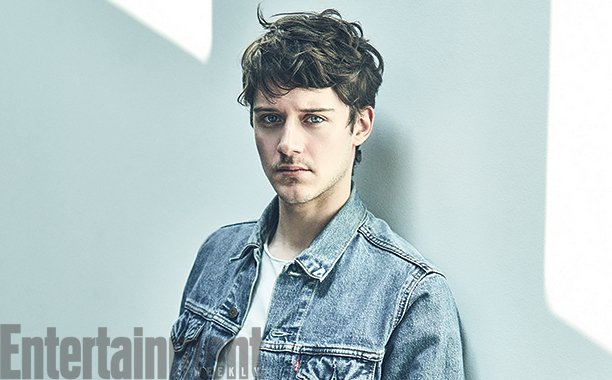 STARZ announced yesterday that French actor
César Domboy
will play Fergus as an adult. According to
this site
,
American viewers might recognize him from The Walk, the film that dramatized high-wire artist Philippe Petit's 1974 walk between the World Trade Center Towers where he played Jeff/Jean-François.
Here's a short
video interview
with César Domboy. I think he'll do fine as the older Fergus.
Also, STARZ recently announced that
John Bell
will play Young Ian, and
Wil Johnson
will play Joe Abernathy. Look
here
for the official announcement.
Finally, on a personal note: I want to thank you all for your prayers and condolences on the recent loss of my father, who passed away on September 16. It's been a very tough, emotional few weeks, and I'm grateful for your support. It really helps!
I hope to get back into a regular blogging routine from here on. Watch for a new post on Saturday with the results of my September poll!