OUTLANDER panel at NY Comic Con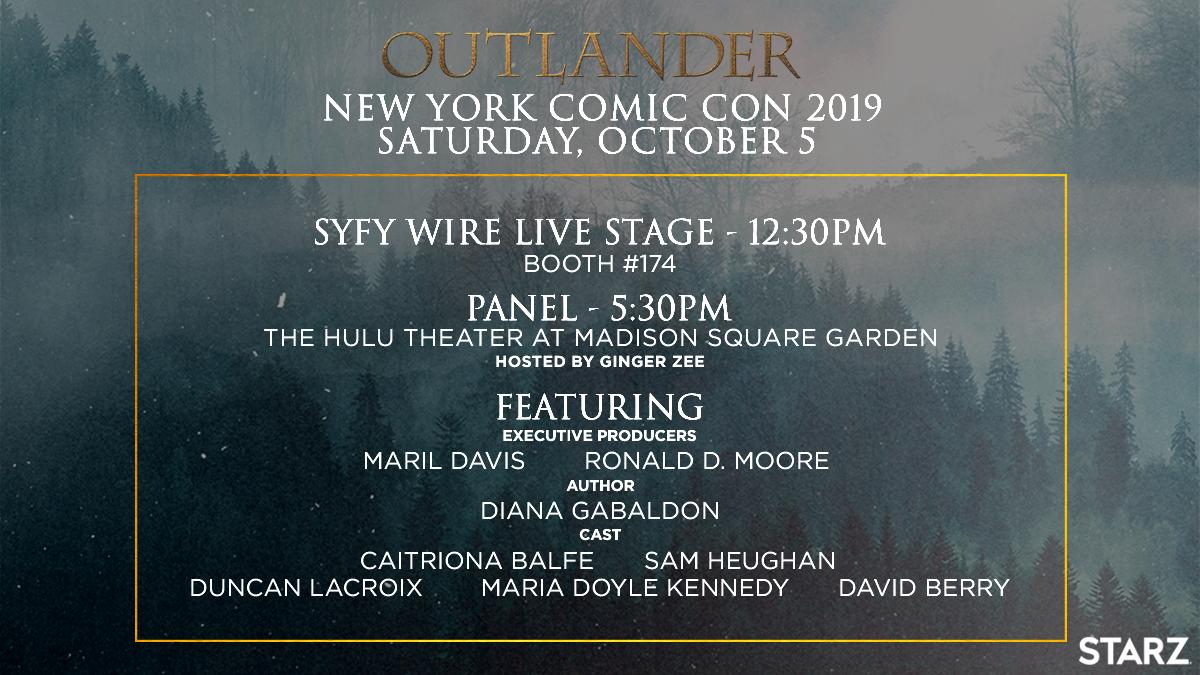 There will be an OUTLANDER panel at NY Comic Con
TODAY
(Saturday, October 5th) at 5:30 pm ET.
Diana Gabaldon will be there, along with Ron Moore, Maril Davis, Sam, Cait, Duncan Lacroix, Maria Doyle Kennedy, and David Berry.
UPDATE 10/8/2019 7:08 am:
Here's a
video of the panel discussion
, which runs about an hour. There is a new Season 5 trailer shown near the beginning of the video.