Season 6 and 7 updates, and more!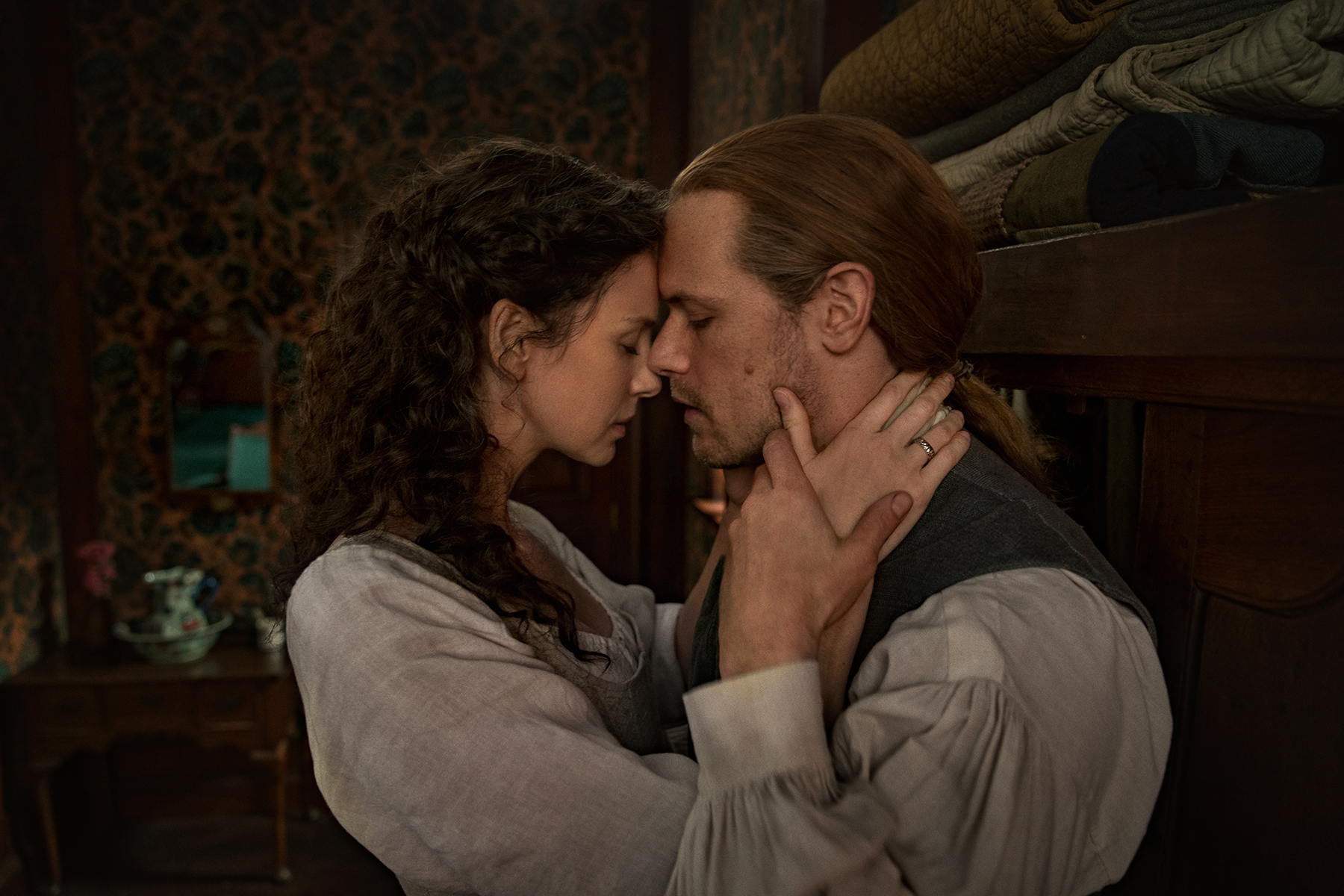 Lots of Big Announcements yesterday, in celebration of #WorldOutlanderDay!
First, the TV series news:

Season 6 filming has wrapped!
Season 6 will be a shorter season than we were expecting, only 8 episodes, airing in "early 2022".
Season 7 will be 16 episodes long (the longest since Season 1!) and will begin filming in 2022.
The premiere episode of Season 6 will be 90 minutes long.

In honor of #WorldOutlanderDay, I'm excited to announce that #Outlander Season 6 has officially wrapped and is coming your way in early 2022 with a 90-minute premiere episode! pic.twitter.com/q0RV8QEFEv

— Outlander (@Outlander_STARZ) June 1, 2021
With the challenges of filming in these unprecedented times, Season 6 will be eight episodes with production on an extended, sixteen-episode Season 7 beginning next year. Read more here: https://t.co/F6BeJ7iLt8

— Outlander (@Outlander_STARZ) June 1, 2021
I think this is great news for all concerned, including the cast and crew of OUTLANDER, who have been filming for many months under very difficult conditions. I'm glad they will get a break for a few months before filming on Season 7 begins.

I am personally delighted, and very much relieved, to hear that Season 6 will be airing in early 2022, as that will give us plenty of time to devour and discuss GO TELL THE BEES THAT I AM GONE (Book 9 in the OUTLANDER series, which is coming out on November 23, 2021) without the distraction of new TV episodes airing at the same time.
Speaking of BEES, and the OUTLANDER books in general: Diana Gabaldon had an announcement of her own yesterday: the launch of the Official Outlander Book Group on Facebook.
This is a Facebook group for book fans, where readers can come together and participate in the Official Outlander Read Along, kicking off on 6/14. This will be a community where you can re-read the series before the new book comes out with other readers, and while my publisher is launching the group, you'll have the opportunity to ask me questions about the books as you read through. There will also be ongoing giveaways, exclusive content shared with the group, and more.
I don't have time to follow another OUTLANDER fan group, so I don't plan to join this one, but I'm in favor of anything that gets fans talking about the books!