Happy Birthday to a 98-year-old OUTLANDER fan!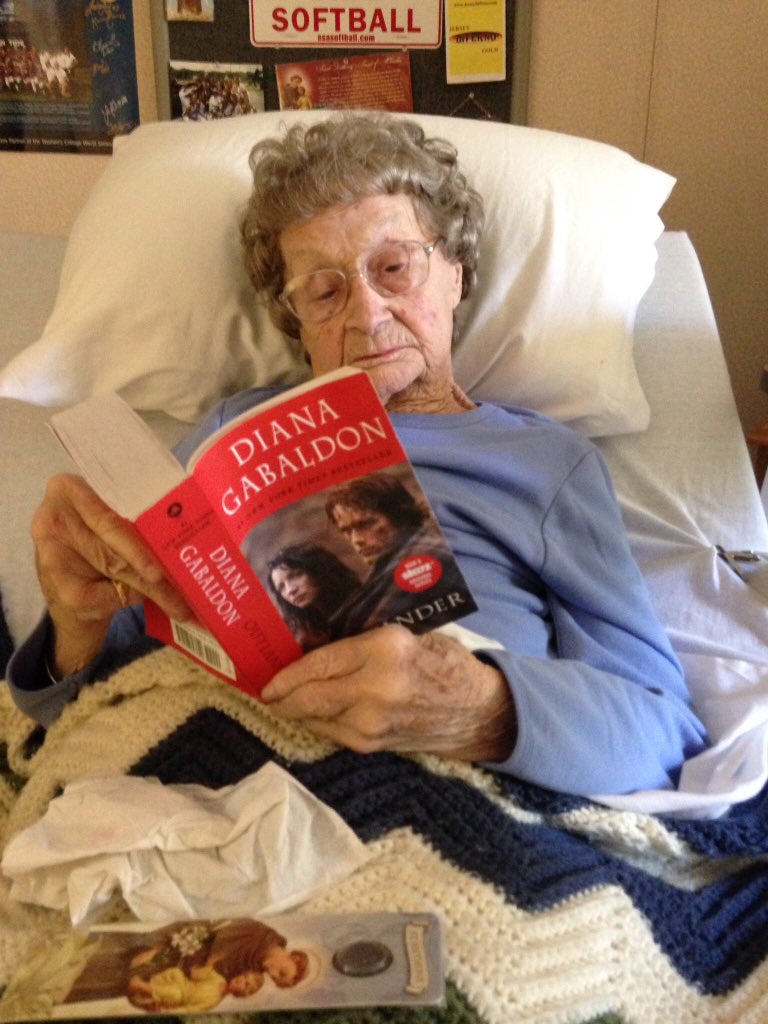 This is Grandma Meister, who is celebrating her 98th birthday today. She's one of the oldest living OUTLANDER fans in the world!
I don't know her personally, but her daughter-in-law, Maryann, submitted this photo as part of the Droughtlander Photo Contest, with the following description:
This is Grandma Meister who will be celebrating her 98th birthday on November 16 (born in 1917). Could she possibly be the oldest current Outlander reader on the planet? Reading is going a little slow since she also loves softball and baseball and the playoffs and World Series are getting in the way. Grandma Meister is my mother-in-law and is well-known across the country as she used to travel up until last year following a high school aged girls' softball team and would often be seen cheering in her wheelchair all over the country. She was, and still is, quite a wild one in her day.
Please join me in wishing Grandma Meister a very happy birthday! If you're on Twitter, you can send birthday greetings to
@jerseyinferno
.