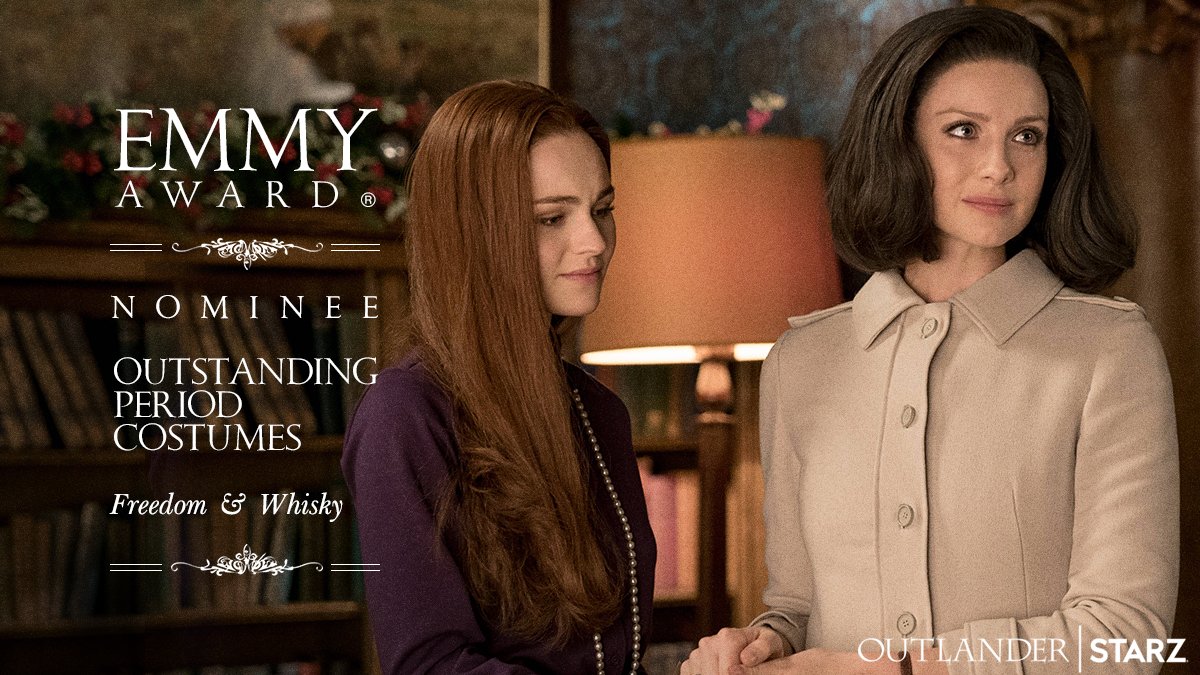 Congratulations to OUTLANDER's costume designer, Terry Dresbach, and her team for their Emmy nomination in the category of "Outstanding Period Costumes", for Episode 305, "Freedom & Whisky".
Terry does a wonderful job with the costumes and I'm glad to see her recognized for her efforts.
So, why did they choose this particular episode? I suspect it was because this was the episode that introduced Claire's "batsuit", the multi-layered outfit that she wore, in one form or another, for the rest of the season.
I thought the "batsuit" was a very clever idea, even if Claire seemed to magically put it together overnight. On re-watching Season 3, it's interesting to watch the way that costume evolves, changes, and eventually disintegrates, over the course of Claire's adventures -- first in Edinburgh, then on the Artemis, the Porpoise, and in the Caribbean. By the time Jamie and Claire wash up on that Georgia beach at the end of Episode 313, there's almost nothing of the original costume left.
Congratulations, Terry! I'm looking forward to seeing what she does with the costumes in Season 4.