Diana Gabaldon receives a Thistle Award from VisitScotland!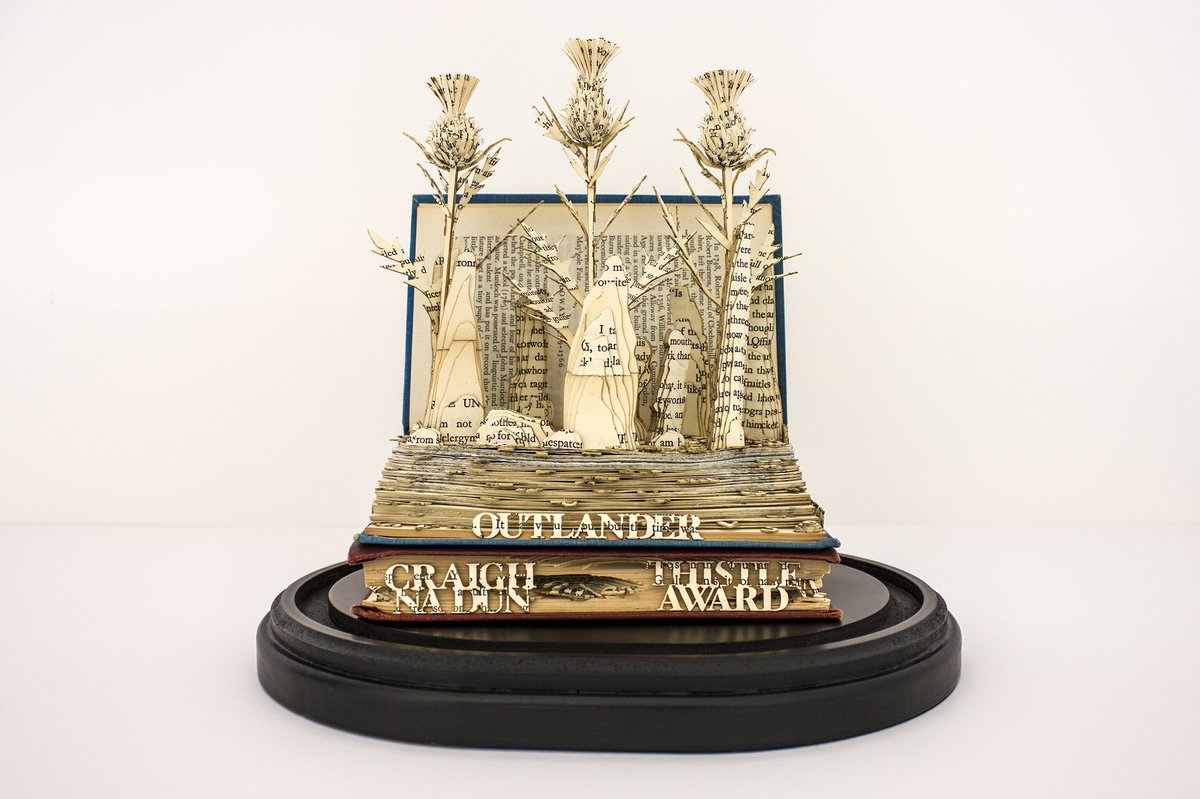 OUTLANDER author Diana Gabaldon will receive a special
"International Contribution to Scottish Tourism" award
from VisitScotland at the Scottish Thistle Awards tonight (March 14).
UPDATE 3/17/2019 7:30 pm:
Here's a closeup of the award, which is a "book sculpture" of OUTLANDER and Craigh na Dun. Very cool!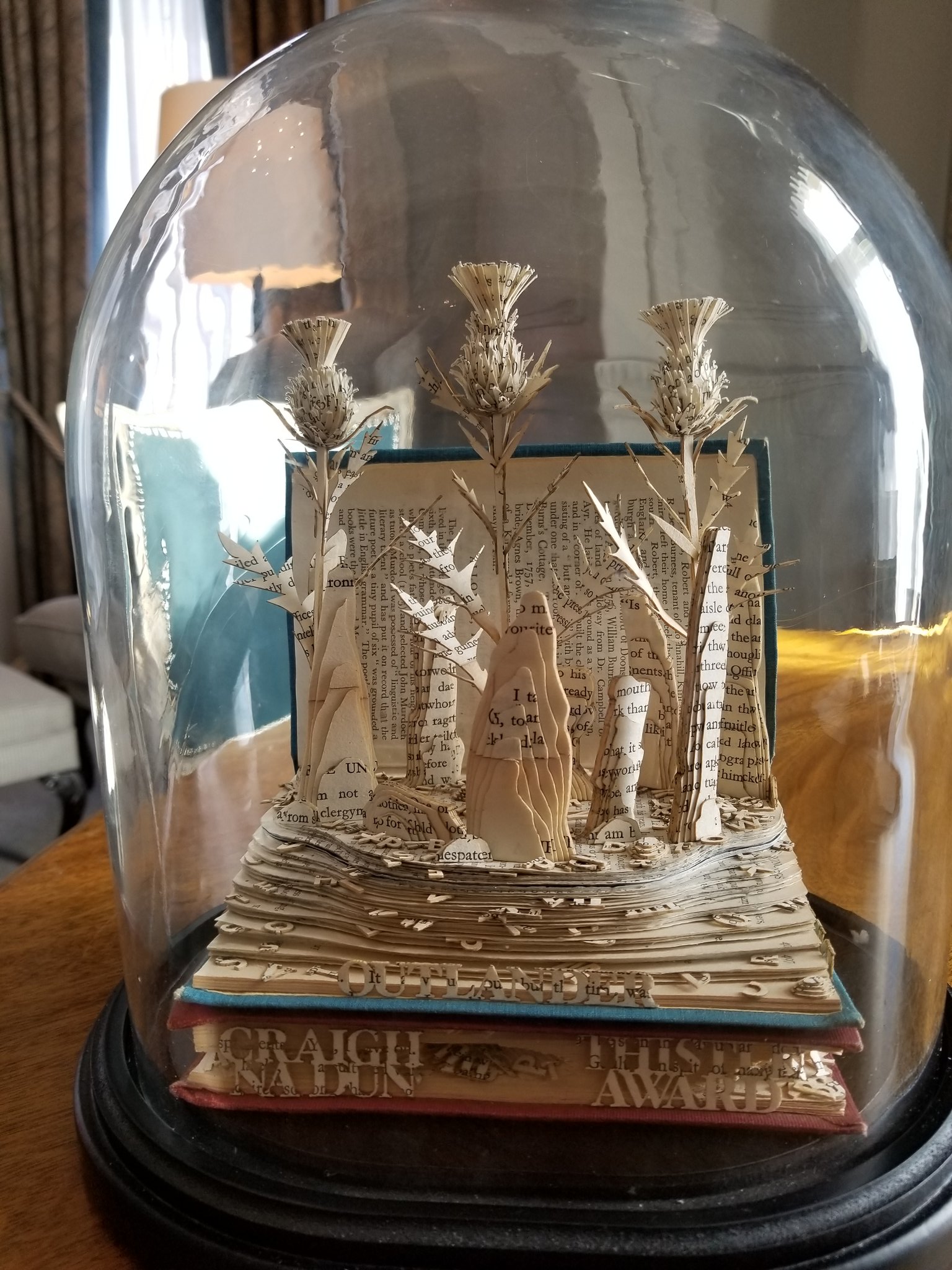 Congratulations, Diana, and many thanks for inspiring me and countless other fans to visit Scotland! I went on the Celtic Journeys OUTLANDER Tour in 2012, along with my mom and my sister, and we had a fabulous time! You can see my posts about that trip
here
.