2016 has been an unforgettable year for OUTLANDER fans all over the world! Here are some of the highlights of the past year: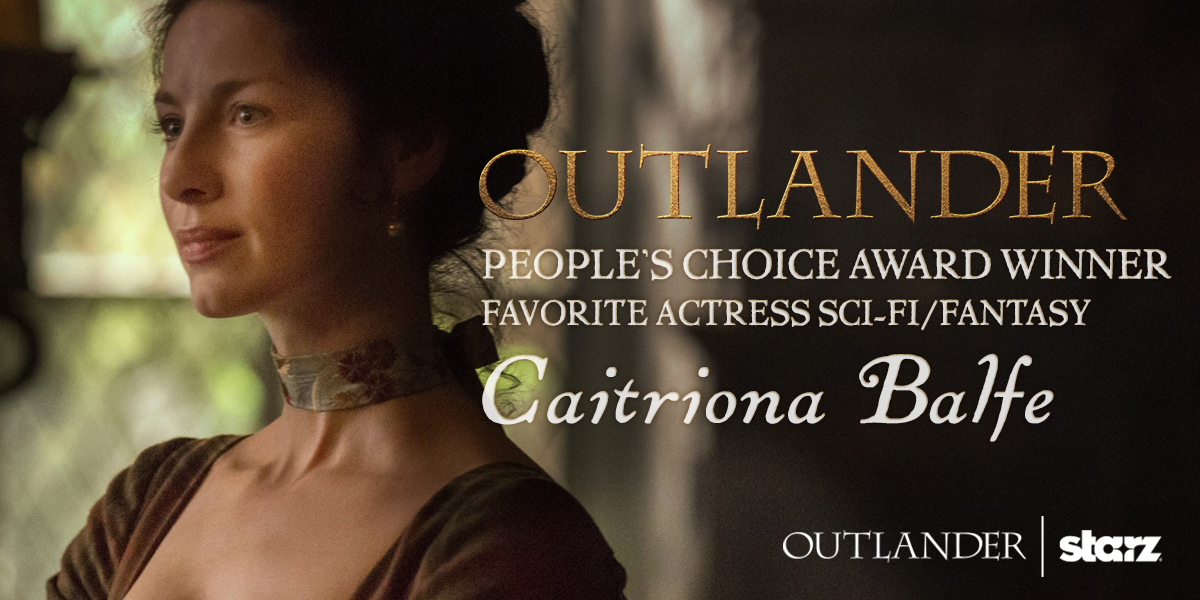 January 7
- The People's Choice Awards are announced. Caitriona Balfe wins the Favorite Actress in the Sci-Fi/Fantasy category, and OUTLANDER wins Favorite Cable TV Sci-Fi/Fantasy Show.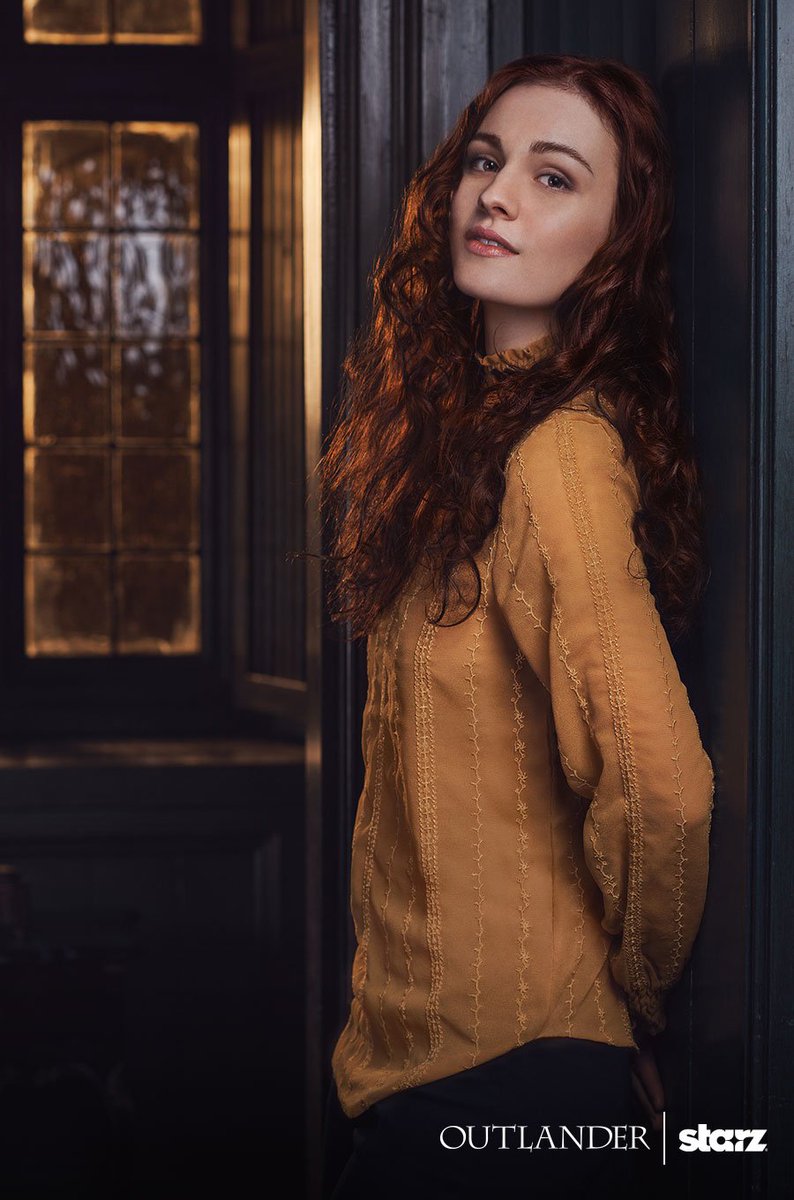 January 28
-
Sophie Skelton
is cast as Brianna!
February 25
- Entertainment Weekly publishes a
cover story
on OUTLANDER, featuring a provocative (and controversial!) photo of Sam and Cait.
Diana Gabaldon's response to this photo
is definitely worth reading.
March 31
- STARZ releases a
video
recapping the highlights of all 16 episodes of Season 1 in only six minutes. I thought they did an excellent job with it. Well worth watching!
April 8
- Diana Gabaldon's novella, "Virgins", is published as a standalone e-book in the US and Canada. For more information about "Virgins", see my FAQ page
here
.
April 9
- Season 2 premieres on STARZ!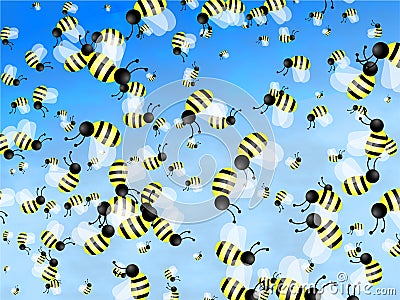 April 9 - mid-July
- I call this period "The Great Thread Explosion of 2016". Keeping up with all of the discussion of the Season 2 episodes on the Compuserve Books and Writers Community (which is the online forum where Diana Gabaldon hangs out) was quite a challenge for me personally. Diana refers to what I do on the forum as "herding the bumblebees", which is an image that always makes me smile. It turned into a full-time job for a while, and by the time the season came to an end, I was quite exhausted. But I'm delighted with the way it all worked out.
If you want to see the episode discussions on Compuserve, look
here
for the complete list.
Here are my Season 2 episode recaps:
Episode 201: Through a Glass, Darkly
Episode 202: Not in Scotland Anymore
Episode 203: Useful Occupations and Deceptions
Episode 204: La Dame Blanche
Episode 205: Untimely Resurrection
Episode 206: Best Laid Plans...
Episode 207: Faith
Episode 208: The Fox's Lair
Episode 209: Je Suis Prest
Episode 210: Prestonpans
Episode 211: Vengeance is Mine
Episode 212: The Hail Mary
Episode 213: Dragonfly in Amber
May 25
- STARZ
announces
that all of their original programming (including OUTLANDER) will be moving from Saturdays to Sundays. (Yes, this means that Season 3 will be shown on Sunday nights in the US.)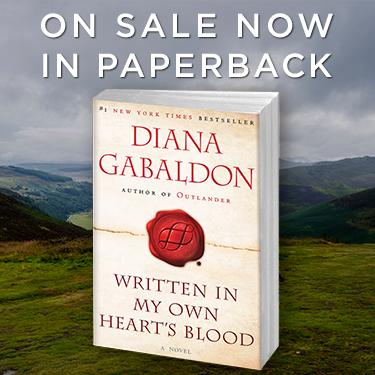 May 31
- Diana Gabaldon's WRITTEN IN MY OWN HEART'S BLOOD (Book 8 in the OUTLANDER series) is released in mass-market paperback format -- that's the small size paperback -- in the US and Canada.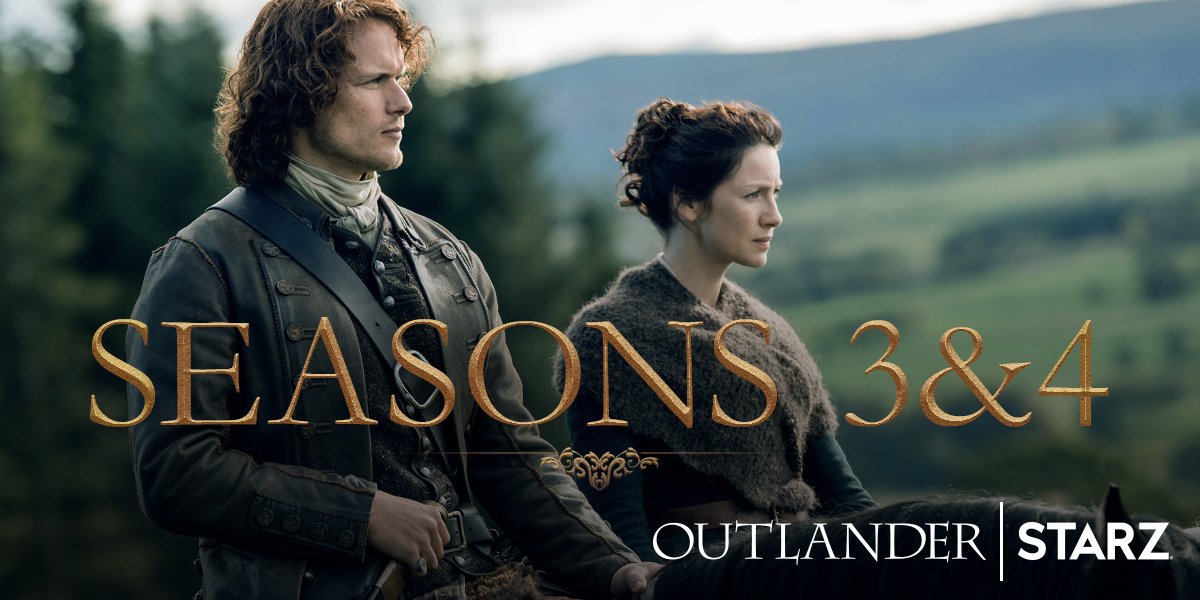 June 1
- In celebration of World OUTLANDER Day, and the 25th anniversary of OUTLANDER's publication, STARZ announces that OUTLANDER has been renewed for Seasons 3 and 4!
June 18
- Episode 211, "Vengeance is Mine", premieres on STARZ. This is the episode that Diana Gabaldon wrote. She described that process in detail on her website
here
. Diana spent three weeks in Scotland in November 2015 on the set of OUTLANDER, watching the filming of her episode. Here's her detailed account of what it was like. (Hint: cold and wet, most of the time!)
Part 1
Part 2
Part 3
Part 4
July 1-10
- I visited Scotland for the second time, along with my brother and sister-in-law. Getting there turned out to be quite an adventure in itself, but I made it, and we had a wonderful time! (Here I am at Glencoe, one of my favorite places in Scotland.)
Here's my detailed account of the trip:
My trip to Scotland (Prologue)
My trip to Scotland (Part 1)
My trip to Scotland (Part 2)
My trip to Scotland (Part 3)
My trip to Scotland (Part 4)
July 4
- Diana Gabaldon
announces the title
of Book 9 of the OUTLANDER series: GO TELL THE BEES THAT I AM GONE.
August 5
- Inspired by the Summer Olympics in Rio, I posted a collection of quotes on the theme of
OUTLANDER Olympics
. I was really pleased with the reaction to it!
August 16
- Diana Gabaldon's non-fiction e-book on how to write sex scenes, titled
I GIVE YOU MY BODY...
is published. For more information, please see my
FAQ page
.
August 21
- Filming begins on OUTLANDER Season 3!
September 16
- My dad, Chuck Henry, passed away at age 79, after a two-year battle with multiple myeloma. I miss him so much!
October 18
-
THE MAKING OF OUTLANDER: The Official Guide to Seasons One & Two
, by Tara Bennett, is published. This is a terrific book, packed with behind-the-scenes details, photos, and interviews with cast members. Highly recommended!
October 22 - November 18
- The
2nd Annual Droughtlander Photo Contest
was a big success, with 266 entries submitted! Thanks so much to everyone who participated. You can see the slideshow of the contest entries
here
.
November 1
- OUTLANDER Season 2 is released on
Blu-ray
and
DVD
!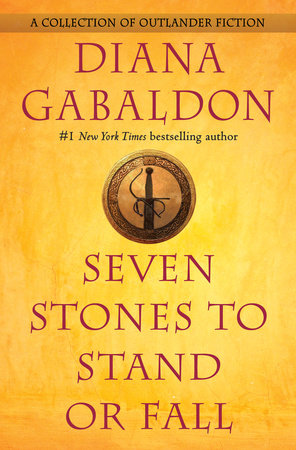 November 21
- Diana Gabaldon's story collection,
SEVEN STONES TO STAND OR FALL
, now has an official publication date of June 27, 2017. The collection will include:
"The Custom of the Army" (originally published in 2010)
"A Leaf on the Wind of All Hallows" (originally published in 2010)
"A Plague of Zombies" (originally published in 2011)
"The Space Between" (originally published in 2012)
"Virgins" (originally published in 2013)
"A Fugitive Green" (new story about Hal and Minnie in 1744)
"Besieged" (new story about Lord John and his mother Benedicta)
Look
here
for more information, including pre-order links.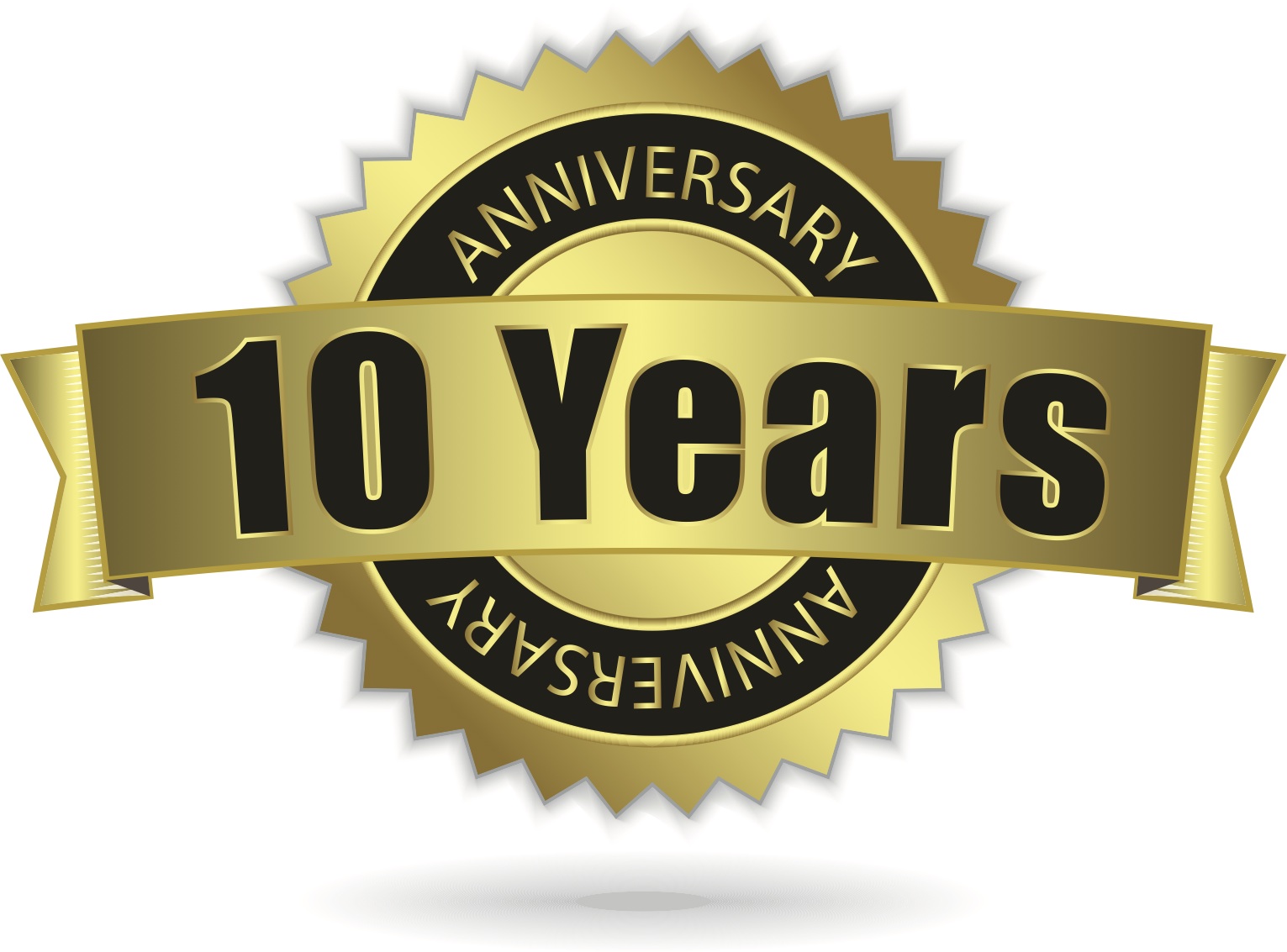 November 23
- In honor of the 10th anniversary of my discovery of the OUTLANDER books, I posted my
Top 10 OUTLANDER Moments
.
December 14
- My
Outlandish Observations Facebook page
now has more than 9,000 followers!!
December 26
- My blog has a new custom web address:
OutlandishObservations.com
!
What an incredible year this has been! I'm delighted to see all the new people who've found their way here in recent months. Thanks to ALL of you who take the time to visit Outlandish Observations, and I wish you all the best in 2017!