People's Choice Awards 2017
The winners of the
2017 People's Choice Awards
will be announced tonight (Jan. 18), starting at 9pm Eastern Time on CBS. OUTLANDER has been nominated in four categories this year:
Favorite TV Show
Favorite Premium Sci-Fi/Fantasy TV Series
Sam Heughan, for
Favorite Sci-Fi/Fantasy TV Actor
Caitriona Balfe, for
Favorite Sci-Fi/Fantasy TV Actress
You can see the full list of nominees
here
.
Best of luck to Sam, Caitriona, and the whole OUTLANDER cast and production team! <g>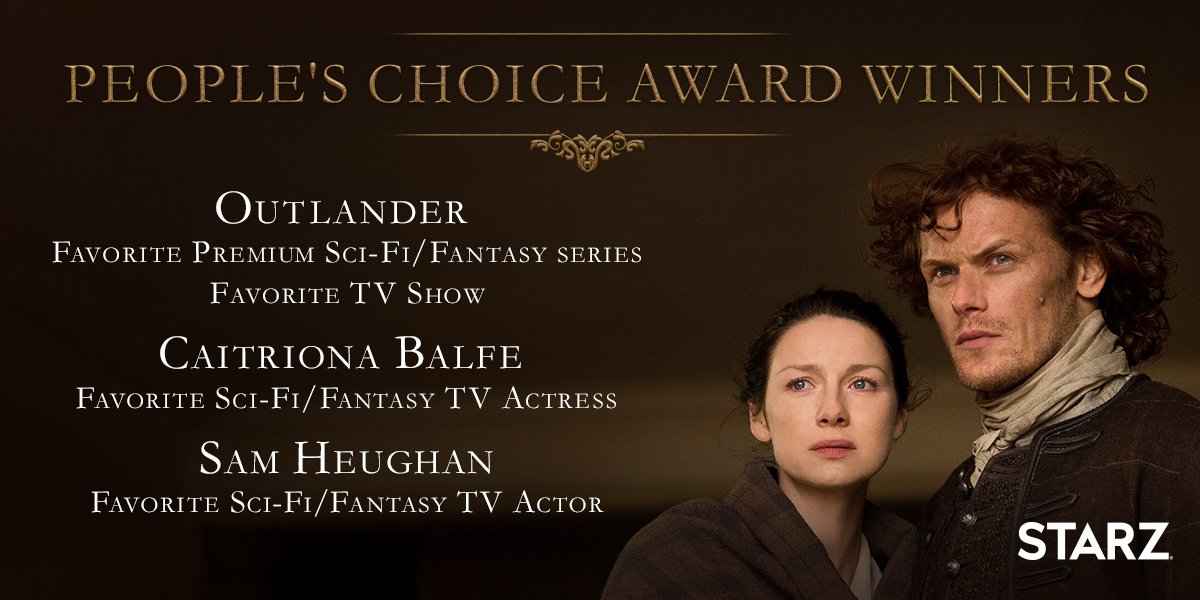 UPDATE 1/19/2017 6:00 am:
They won!! OUTLANDER won in all four categories! Here's a special
thank you message
from Sam and Cait.