2018 has been an unforgettable year for OUTLANDER fans all over the world! Here are some of the highlights of the past year:
January 6
- STARZ announces that
Colin McFarlane
has been cast as Ulysses.
February 9
- The
Season 3 Soundtrack
is released.
March 6
- It's the 30th anniversary (believe it or not!) of the day Diana Gabaldon began writing, "for practice", the novel that would become OUTLANDER. Here's
Diana's story of How It All Began
.
March 25
- I post the
latest installment
in my series of "ABC's of OUTLANDER". This one explores the character of Lord John Grey.
April 10
- The
Season 3 Blu-Ray and DVD
are released in the US.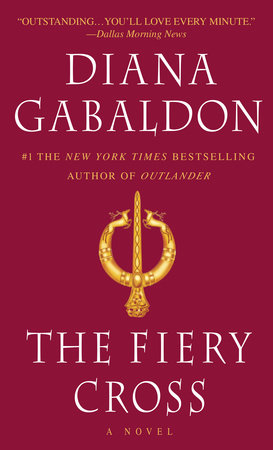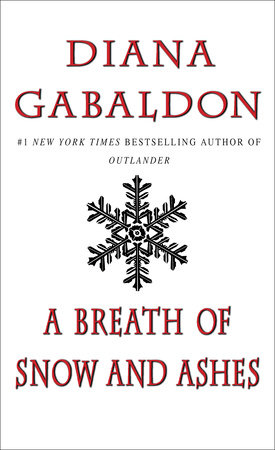 May 9
- STARZ
announces
that OUTLANDER has been renewed for
Seasons 5 and 6
!
From the
official press release
:
Starz will continue to partner with Sony Pictures Television on this multi-book, 24-episode pick-up for "Outlander." Seasons five and six will each play out over 12 episodes respectively and will be based on material from the fifth book in the Outlander series, entitled The Fiery Cross, as well as the sixth book in the series, A Breath of Snow and Ashes.
June 5
- Diana Gabaldon's latest story, "Past Prologue", co-written with Steve Berry, is released in paperback, in an anthology called
MATCHUP
, edited by Lee Child. This story features both Steve Berry's character Cotton Malone, and....Jamie Fraser! For more information about this story, look
here
.
June 27
- Roma Sars of the
OUTLANDER Home Page
fan site publishes an
interview with me
, as part of a series on "the fans who make it", taking a closer look at people who devote a lot of time and effort to OUTLANDER fandom. Thanks, Roma!
July 5
- It's the
last day of filming
for OUTLANDER Season 4! It took about nine months to film the 13 episodes of Season 4, and the final post-production work was not completed until November 20.
July 15
- Just days after being
nominated for an Emmy Award
, OUTLANDER's costume designer, Terry Dresbach,
announces that she will be leaving the show
after Season 4. Thanks for all your hard work and dedication, Terry! You will definitely be missed.
August 4
- STARZ announces that Season 4 will premiere on Sunday, November 4, 2018.
August 7
- Diana Gabaldon's story collection,
SEVEN STONES TO STAND OR FALL
, is published in trade paperback format (that's the large size paperback) in the US and Canada. For more information about this book, see my
SEVEN STONES TO STAND OR FALL FAQ page
.
August 28
-
Outlandish Observations
turns
10 years old
! Thanks to all of you for your support and encouragement. I really appreciate it!
August 28-29
- In celebration of the 10th anniversary of
Outlandish Observations
, I published my first-ever
interview with Diana Gabaldon
! I tried hard to think of questions that were different from the sorts of things interviewers usually ask her, and she really rose to the occasion. Many thanks to Diana for taking the time to answer in such detail! This was quite a thrill for me, and definitely one of my favorite moments of 2018.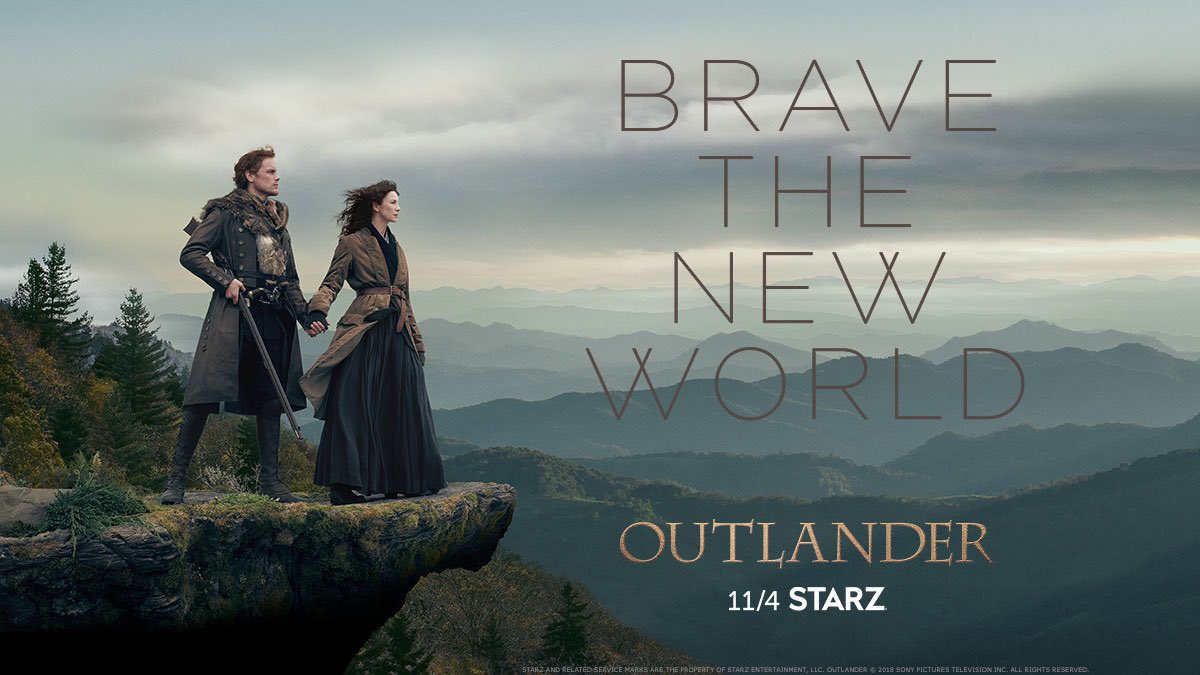 August 31
- STARZ releases the official "key art" that will be used to advertise OUTLANDER Season 4. I like it very much.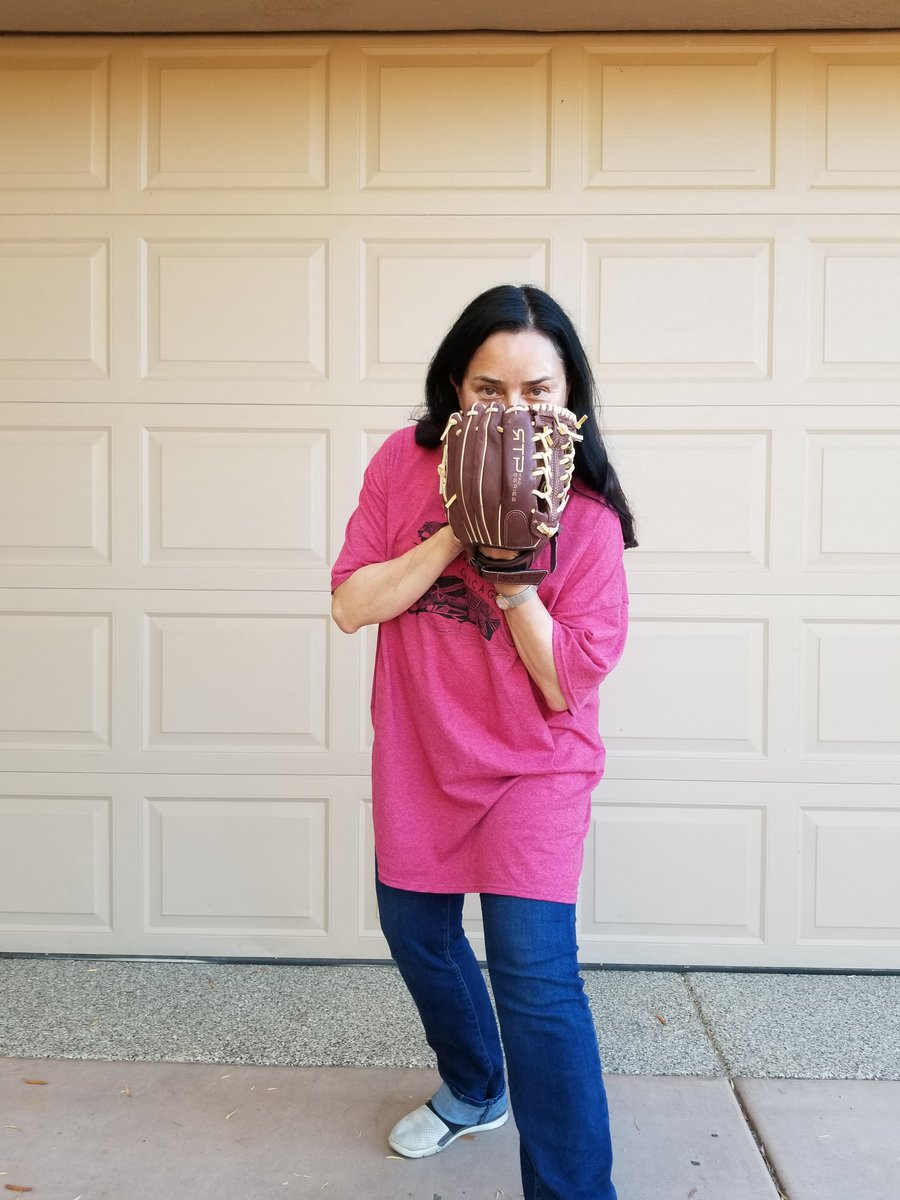 September 14
- Diana Gabaldon
throws out the first pitch
at the Yankees-Blue Jays game at Yankee Stadium. She did a great job, as you can see in this
video
. Congratulations, Diana!
September 25
- My
Outlandish Observations Facebook page
now has more than 11,000
followers! Thank you all!
October 4
- OUTLANDER appears on the cover of Entertainment Weekly. Many fans, including me, were disappointed by the photos of Sam and Cait in the
EW photo shoot
.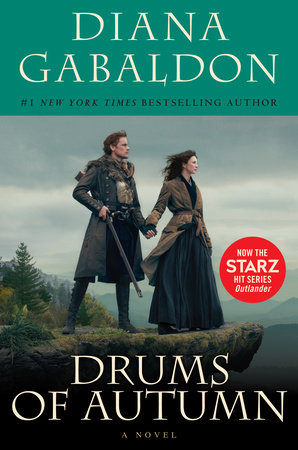 October 16
- The
STARZ TV tie-in paperback edition of DRUMS OF AUTUMN
is released in the US.
October 20
- OUTLANDER fans worldwide celebrate the 100th birthday (believe it or not!) of our favorite time-traveling Sassenach, Claire Elizabeth Beauchamp Randall Fraser! She was born on October 20, 1918.
October 23
- The
25th Anniversary hardcover edition of VOYAGER
is published!
From the publisher's description on Amazon:
A beautifully designed collector's edition of the third book in Diana Gabaldon's blockbuster Outlander series featuring a brand new introduction and bonus material to celebrate the 25th anniversary of its original publication.
Look
here
for more information.
October 23
- OUTLANDER takes the #2 spot in the
Great American Read
contest on PBS! Congratulations, Diana!
November 4
- OUTLANDER Season 4 premieres at long last, and the "Great Thread Explosion of 2018-19" begins on
TheLitForum.com
, where I manage the discussions (aka "herding the bumblebees") in Diana Gabaldon's section of the forum. It's definitely been a challenge to keep up with the flood of posts this season, but we're having some good discussions. You're welcome to come and join us! You have to sign up to read or post on the forum, but it's free.
Check out my
Season 4 episode recaps
!
December 6
- Caitriona Balfe is nominated for a Golden Globe Award in the category of "Best Actress in a TV Series, Drama"!
------------
This has been an amazing, unforgettable year for OUTLANDER fans! I'm delighted to see all the new people who've found their way here in recent months. Thanks to ALL of you who take the time to visit
Outlandish Observations
, and I wish you all the best in 2019!