Update on BEES pre-orders from the Poisoned Pen
If you pre-ordered a signed copy of GO TELL THE BEES THAT I AM GONE from the Poisoned Pen bookstore in Arizona, please take the time to read this important update from the Poisoned Pen.
In particular, please note that last item:
5. I preordered a signed copy to be shipped. Can I get an estimate on when it might be delivered?

Realistically, we hope to ship out the first 8000 orders before Christmas. These would be orders dating from 2020 and before. All orders placed in 2021 will likely be delivered in January, 2022.
I'm sure some of you will be disappointed to hear this, but please keep in mind that the Poisoned Pen is an independent bookstore with a relatively small staff (nowhere near the size of Amazon or B&N!), and there is a limit to the number of books they can physically ship out per day.
They're working as hard as they can to get the books shipped out as quickly as possible, but given the sheer number of books, and the fact that they're being shipped out in the middle of the holiday season, clearly it's going to take a while!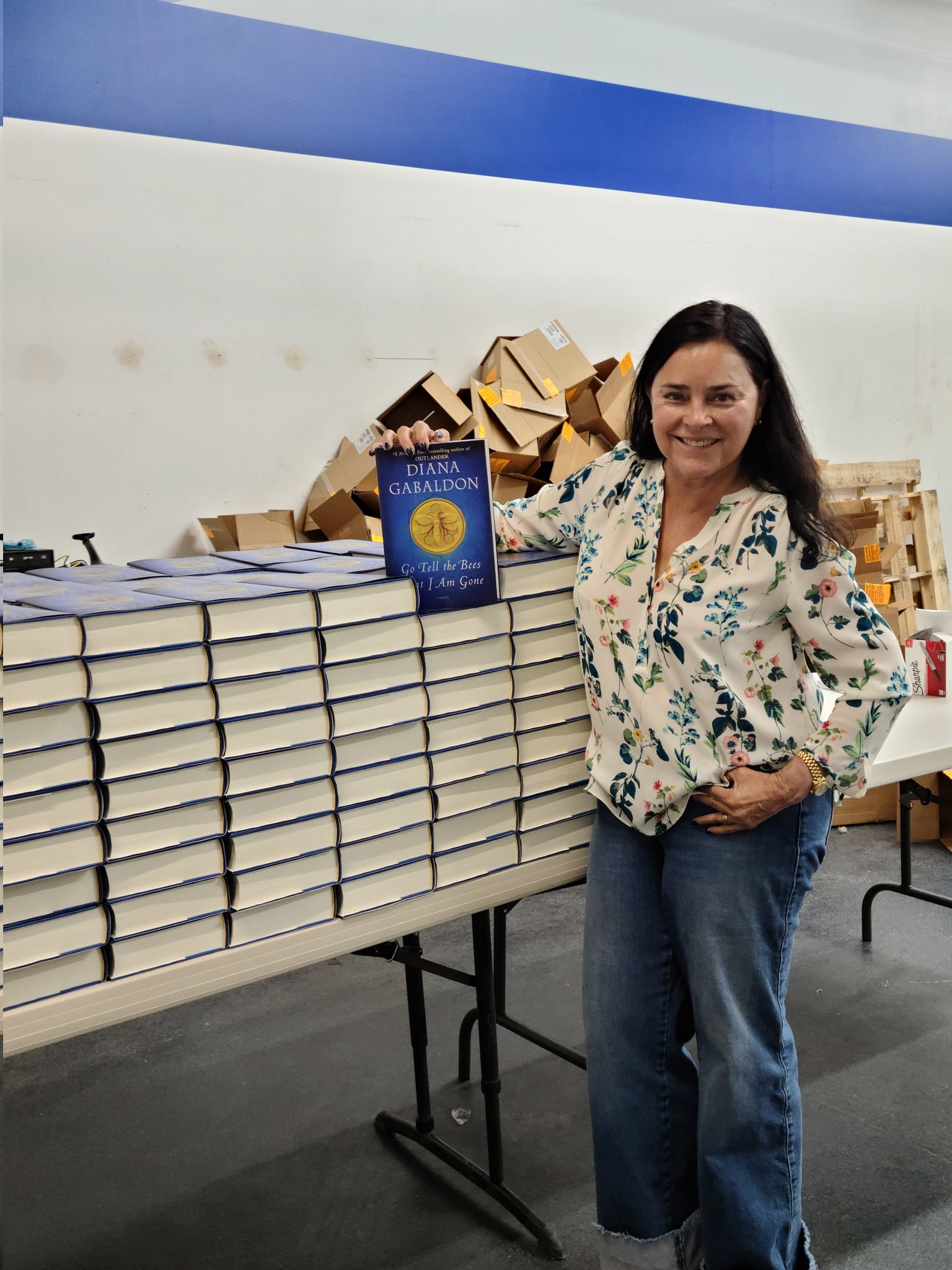 Diana Gabaldon has already signed at least 17,000 copies of BEES for the Poisoned Pen, and she will sign more in the coming days.
If you really want (or need!) to be able to read the book the minute it's available on Tuesday, my suggestion is to get the e-book. Here are the pre-order links for the US and Canada:

The audiobook will also be available to download from Audible on Tuesday, for those of you who prefer that option.

For more information about BEES, see my Book 9 FAQ page HERE.