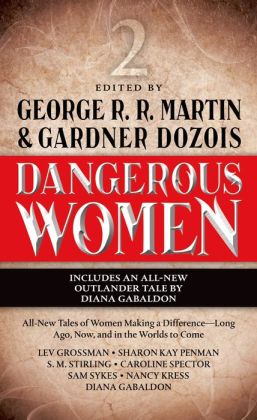 Diana Gabaldon's novella, "Virgins", will be available in paperback on
October 28, 2014
, as part of the
DANGEROUS WOMEN 2 anthology
, edited by George R. R. Martin and Gardner Dozois.
This is the same story that was published in hardcover last December as part of the original DANGEROUS WOMEN anthology. It's being released now in paperback for the first time.
For those of you who don't know, "Virgins" tells the story of Jamie Fraser and his friend Ian Murray as very young mercenaries in France in 1740, before Jamie met Claire. It's a very entertaining story, and definitely worth reading!
See my FAQ page
here
for more information about "Virgins".