Looking for information about when Diana Gabaldon's next book is coming out? To the best of my knowledge -- and keeping in mind that I have NO inside information whatsoever! -- this is where things stand right now.
(Last updated September 1, 2018)
1) A special
25th Anniversary hardcover edition of VOYAGER
will be published on
October 23, 2018.
From the publisher's description on Amazon:
A beautifully designed collector's edition of the third book in Diana Gabaldon's blockbuster Outlander series featuring a brand new introduction and bonus material to celebrate the 25th anniversary of its original publication.
This will be similar to the Anniversary Editions of
OUTLANDER
and
DRAGONFLY IN AMBER
(pictured below) -- deluxe hardcover editions, complete with "faux-leather" binding and a ribbon bookmark -- and I think they'll look terrific as a matched set!
You can pre-order the 25th Anniversary Edition of VOYAGER here:
Amazon
Barnes & Noble
Poisoned Pen
(autographed copies)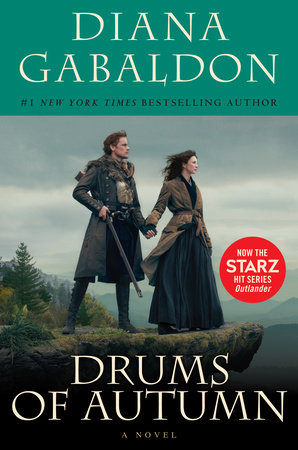 2) The "TV tie-in" paperback edition of DRUMS OF AUTUMN will be published on
October 16, 2018
. Look
here
for more information.
3) GO TELL THE BEES THAT I AM GONE (Book 9)
Diana Gabaldon is still writing Book 9 of the OUTLANDER series. It takes her 3-4 years to write one of the Big Books, so we won't see Book 9 in print until 2019, probably. As soon as I hear anything definite about a publication date, I'll post it here. Diana is busy writing, so please try to be patient!
Stay tuned for further updates!