What are you looking forward to in Season 2?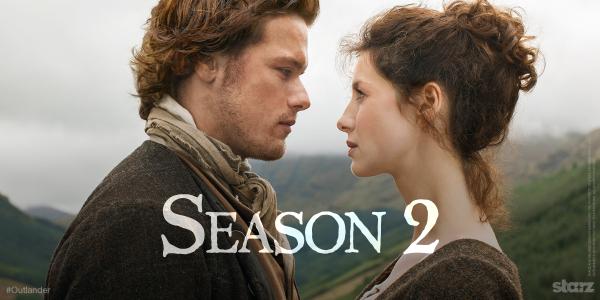 What are you most looking forward to seeing in Season 2 of the OUTLANDER TV series?
* * * S P O I L E R W A R N I N G!! * * *
If you haven't yet read Diana Gabaldon's DRAGONFLY IN AMBER (Book 2 of the OUTLANDER series), you will find MAJOR SPOILERS below! Read at your own risk!
S
P
O
I
L
E
R
S
Which characters introduced in DRAGONFLY IN AMBER are you really excited about getting to see on TV? For me, that list would include the young Lord John, Mother Hildegarde, Master Raymond, and Fergus.
Which scenes from DRAGONFLY are you looking forward to the most, and why? Personally, I can't wait to see:
Jamie and Claire's reunion after the miscarriage
Jamie in the brothel with a "verra large sausage" <g>
The French court at Versailles -- I'm sure the costumes will be amazing!
The whole sequence involving the 16-year-old Lord John at Prestonpans
Of course there are scenes I'm dreading, too. It's going to be really tough to say goodbye to Rupert, Murtagh, and Dougal at the end of Season 2. And I'm 100% positive that the farewell scenes at Craigh na Dun will leave us in floods of tears -- but I don't want to think too much about that just yet!
What about the rest of you? Which scenes, characters, locations, etc., are you looking forward to the most in Season 2, and why? Please leave a comment here or on my
Outlandish Observations Facebook page
.