OUTLANDER renewed for Seasons 3 AND 4!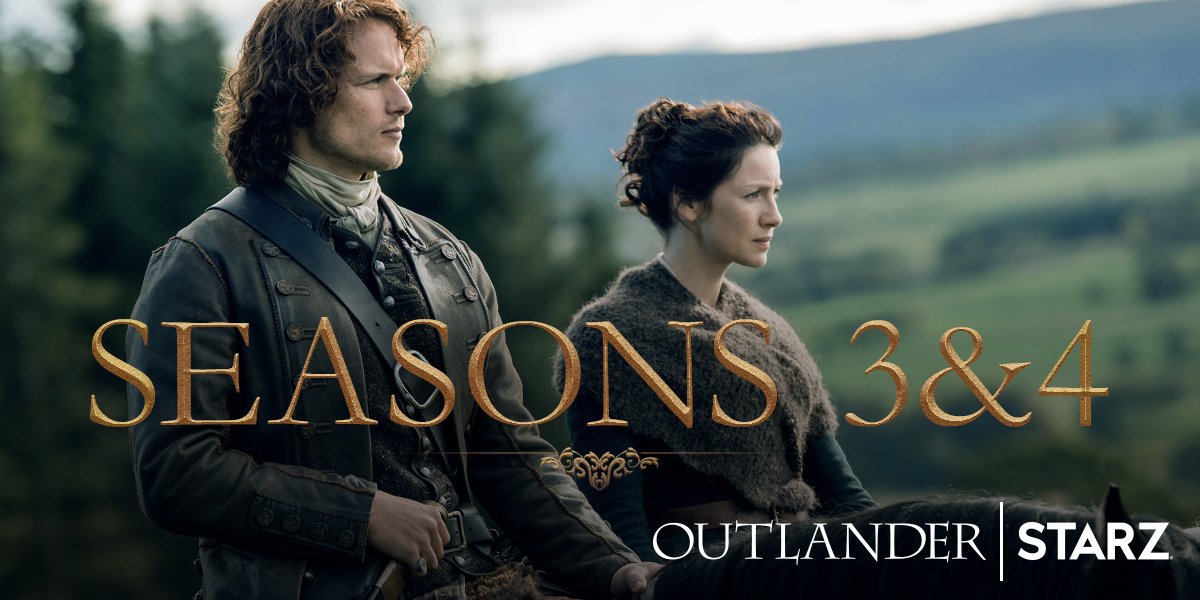 — Outlander (@Outlander_STARZ) June 1, 2016
Woohooo!! This is fantastic news!
From the
press release
:
Once again partnering with Sony Pictures Television, this is the first multi-book pickup for "Outlander," assuring the series will run for several more years. The highly-anticipated second installment of the series premiered on STARZ in April 2016.

"Book Three" will be based on the third of the eight books in the Outlander series, entitled Voyager, followed by "Book Four" based on the fourth book in the series, Drums of Autumn.
I'm sure you all have a million questions, but that's all we know for certain right now.
We don't know yet how many episodes will be in seasons 3 or 4, but most likely there won't be more than 13 episodes per book, which is what we have now with Season 2. We don't know when filming of Season 3 is due to start. We don't even know if the production will continue to be based in Scotland once the story moves elsewhere. So for now, feel free to speculate as much as you want, and I'll post further updates as soon as more information becomes available.
What a wonderful present for the fans on this 25th anniversary of OUTLANDER's publication!