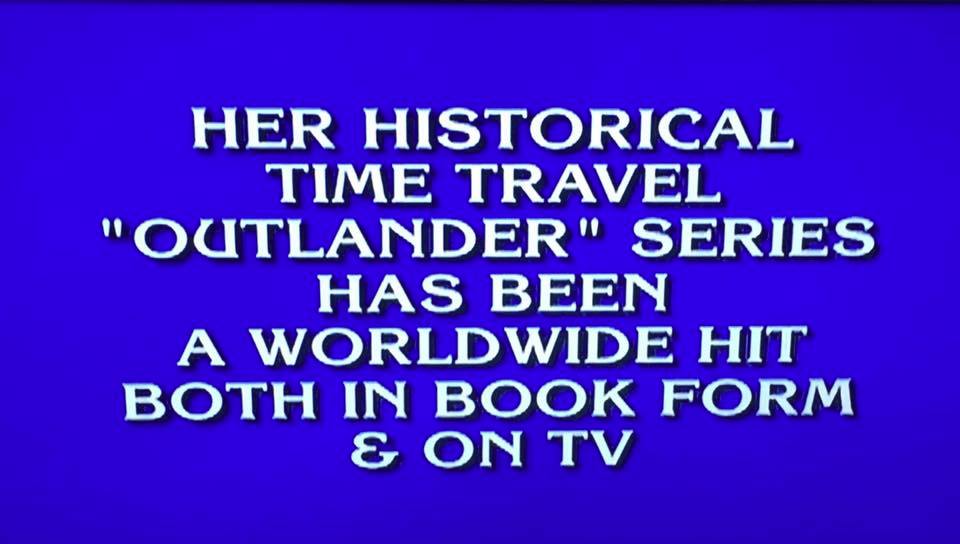 This was on "Jeopardy!" last night. I think it's very cool! <g>
It's not the first time OUTLANDER-related topics have appeared on the show:
WRITTEN IN MY OWN HEART'S BLOOD was featured on "Jeopardy!" in December 2014.
DRUMS OF AUTUMN got a mention in November 2016, though I don't have a photo of it.
There may have been other examples over the years; these are just the ones I know about.
I think it's great publicity for both the books and the TV series. Congratulations, Diana!