OUTLANDER panel at NY Comic Con Oct. 6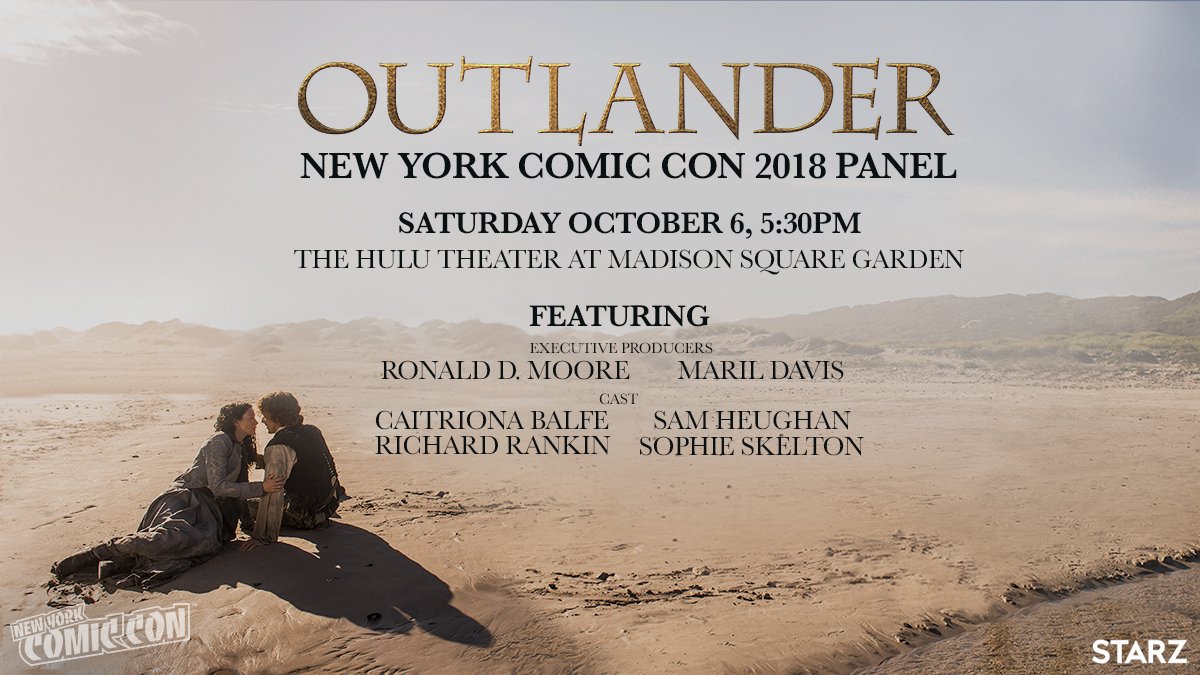 STARZ announced yesterday that the OUTLANDER panel at NY Comic Con will take place on Oct. 6 at 5:30 pm.
The panel will include Ronald D. Moore, Maril Davis, Sam Heughan, Caitriona Balfe, Richard Rankin, and Sophie Skelton.
Diana Gabaldon will not be attending. Apparently she wasn't invited, although she's attended these events every year since the series began in 2014.
— Diana Gabaldon (@Writer_DG) August 21, 2018
It does seem pretty rude that they didn't even let her know she wouldn't be included on this year's panel.
Have they lost sight of the fact that without Diana Gabaldon, there would be no OUTLANDER, books or show?
UPDATE 8/23/2018 7:10 pm: Here's a follow-up tweet from Diana Gabaldon:
No, it wasn't a mistake. They did apologize last night for not telling me. Official Version is that the panel will only be 30 minutes, so needed to keep it minimal.

https://t.co/JQFDqBHSOd

— Diana Gabaldon (@Writer_DG) August 23, 2018
I'm sure there will be a video of this panel, for those of us who can't be there in person.