DRUMS OF AUTUMN TV tie-in paperback is now available!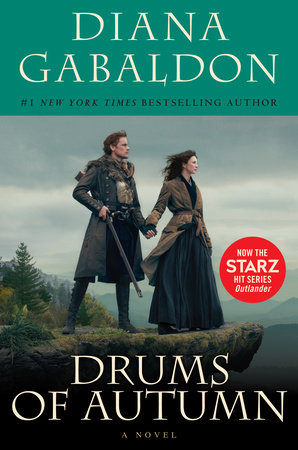 The
STARZ TV tie-in paperback edition of DRUMS OF AUTUMN
is now available!
Like the previous STARZ tie-in editions, this paperback features the actors from the TV series on the cover, but the text of the book has not changed.
Check it out here:
Amazon
Barnes & Noble
If you'd like an autographed copy, you can order from the
Poisoned Pen
bookstore in Arizona. The Poisoned Pen is Diana Gabaldon's local independent bookstore, and they ship all over the world.