First official photo of Sam Heughan as Jamie!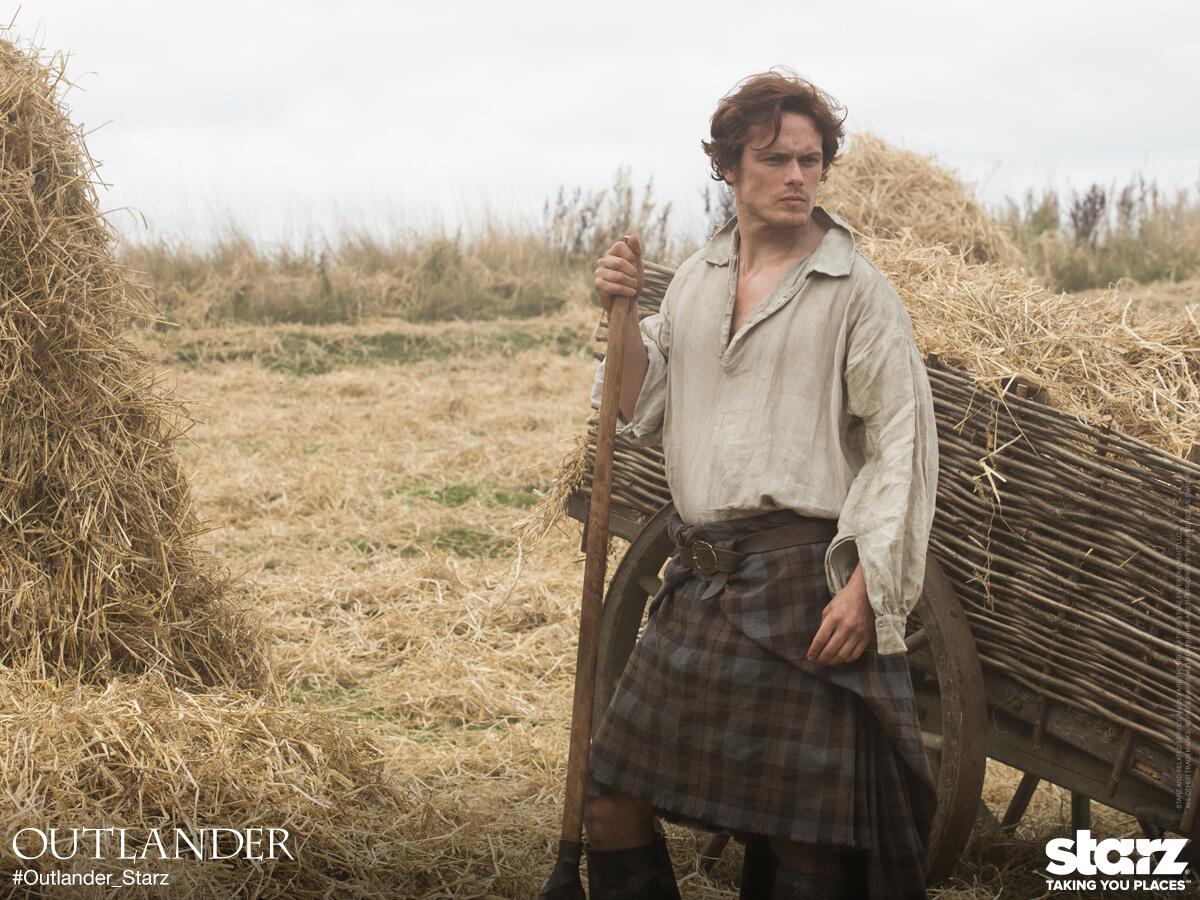 This photo was posted on the
@Outlander_STARZ
Twitter feed last night, with the message, "FOR THE BEST FANS IN THE WORLD. Here's what your wee hearts have desired. James Alexander Malcolm MacKenzie Fraser."
Click on the photo for a bigger view. I think he looks terrific!
[
UPDATE 11/3/2013 7:01 am:
Diana Gabaldon has confirmed that this is a younger Jamie, seen in flashback, in the scene where the English soldiers, including Black Jack Randall, arrive at Lallybroch. That's why he looks so grim; he's just heard the soldiers, or possibly Jenny screaming from the house.]
I love the costume, too -- not just the kilt, but his worn linen shirt, which looks just as it's described in OUTLANDER.