Entertainment Weekly's Ultimate Guide to OUTLANDER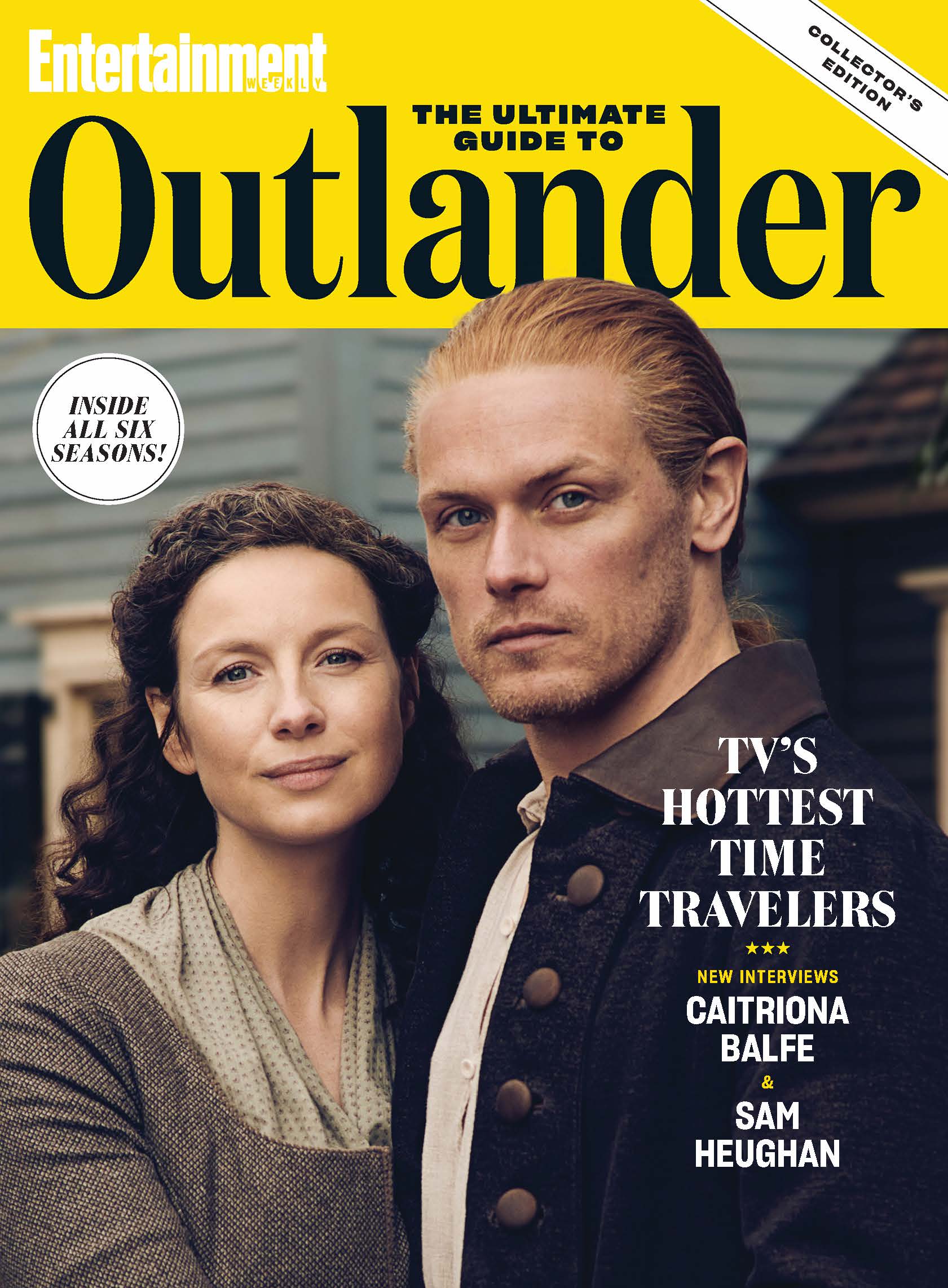 Entertainment Weekly has released a special "Ultimate Guide to OUTLANDER", featuring a brand new photo of Jamie and Claire from Season 6 on the cover. This special issue is available now on newsstands in the US, and also on Amazon here.

My first reaction to the cover photo:
Claire looks lovely, as always. A little tired, as though she's been through a lot. (Given what book-readers know is coming in Season 6, with Malva's storyline, that makes sense to me.)
Wow, is that Jamie? IMHO he's almost unrecognizable. He looks like he's lost weight, his face is thinner than I remembered, and I don't like what they've done with his hair. The lighter roots make him look like a completely different person, at least to me. The expression on his face is so grim that it's almost frightening. It reminds me a little of the first version of the OUTLANDER TV tie-in paperback, with a grim-faced Jamie on the cover. This new look is going to take a while for me to get used to.
What do the rest of you think?
You can see a bit more about what's coming in Season 6 here.
Please note, we still do not have a premiere date for Season 6. So far all we know is that Season 6 will be 8 episodes long and it will air in "early 2022". I hope we'll hear more in the coming days.