TV Tie-in Paperback is Out!
A special
TV-series tie-in paperback edition of OUTLANDER
is being published today, July 1, in the US.
Diana Gabaldon chose the cover photo, which shows Claire (Caitriona Balfe) and Jamie (Sam Heughan). For more information, look
here
and
here
.
Episode Titles
Here are the titles of the first 8 episodes of Season 1. (There will be 16 episodes in all.)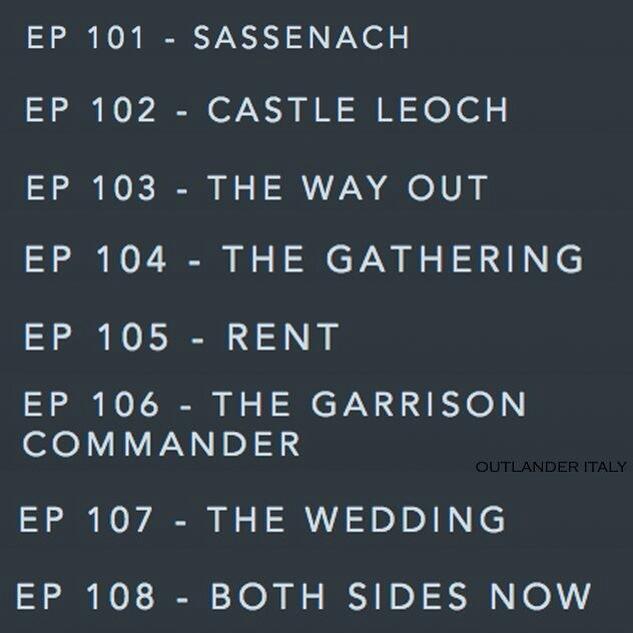 Judging from the titles, it looks like they are following the book pretty closely, which I'm glad to see.
For more information about the OUTLANDER TV series, see my FAQ page
here
.