Easton Press special edition of OUTLANDER!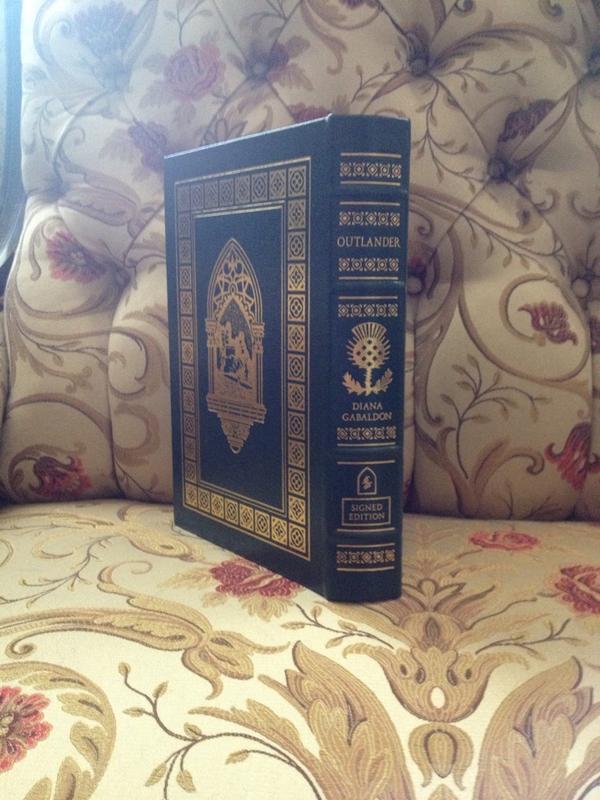 Easton Press is offering a
special leather-bound hardcover edition of OUTLANDER
, signed by Diana Gabaldon!
Very cool! I just wish the site included a photo of the actual book, not just the page with Diana's photo and signature on it, so we can see what the cover looks like. Personally I wouldn't pay $89 for a book, even a "fine leather-bound" edition of OUTLANDER, without at least a chance to see what I'd be getting. (But that's just me. <g>)
(UPDATE 9/25/2014 6:42 am: The photo above comes from
@BarbaraJIrvine
, on Twitter.)
I have no further details. I don't know how long this special edition will be available, how many copies were printed, or whether they will ship outside the US. But I will update this post if I find out more.