Getting ready for the wedding!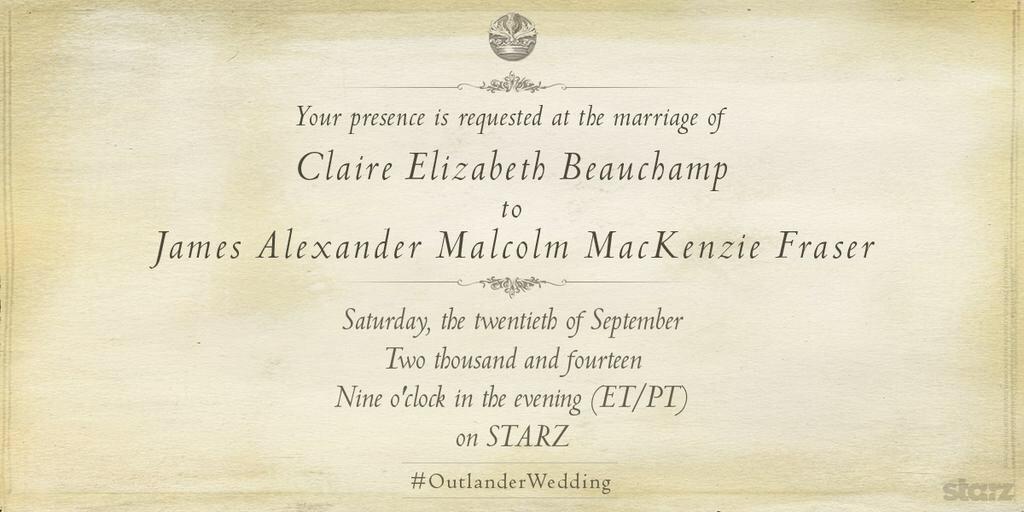 Jamie and Claire's wedding is coming up soon! Are you going to do anything special to celebrate the occasion?
Click on the picture for a bigger view. Note the
#OutlanderWedding
hashtag at the bottom. Wouldn't it be great to see it trending? We're planning another Twitter campaign on Saturday, using that hashtag. Details
here
.