I'm DELIGHTED to announce that STARZ is using the hashtag
#HappyBDayJamie
that I came up with in 2011 for their contest in honor of Jamie Fraser's birthday on Friday, May 1st!!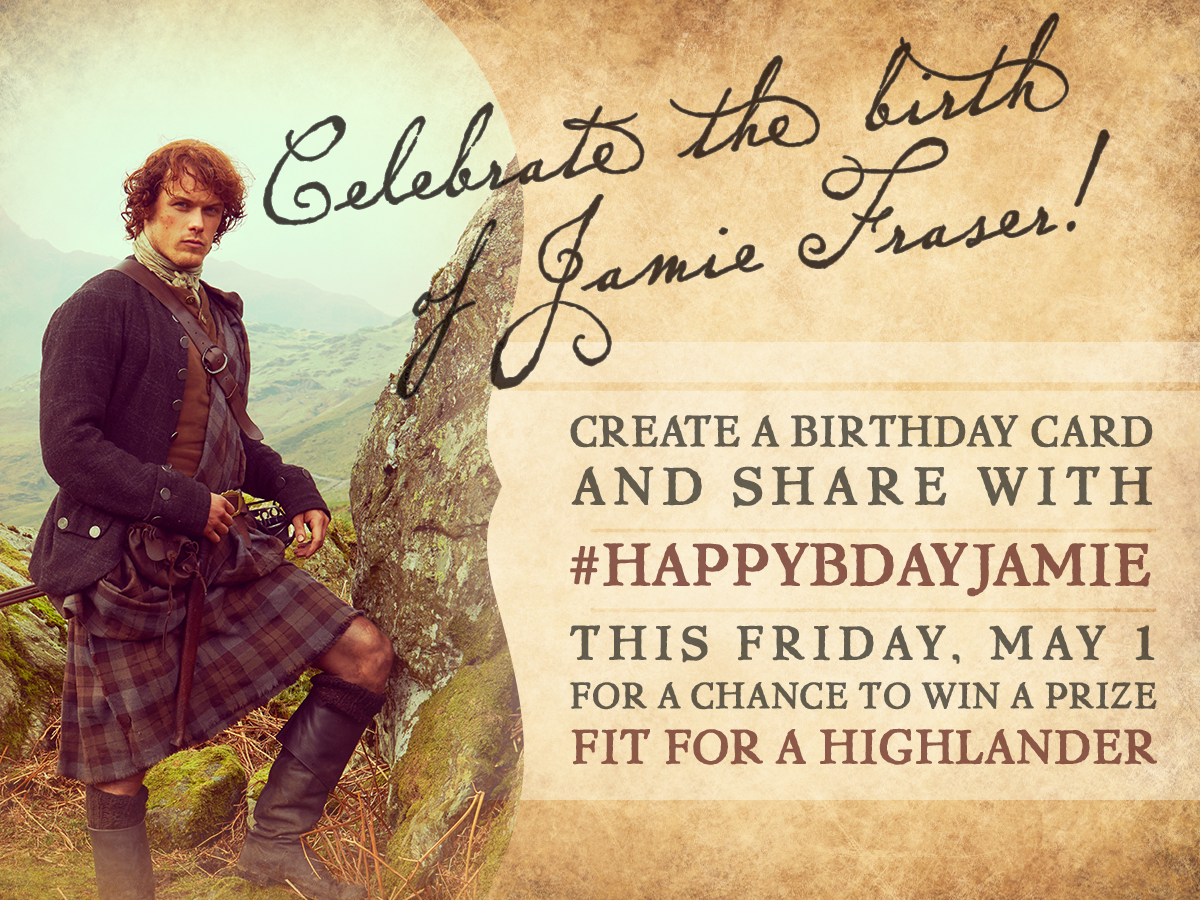 A representative from STARZ contacted me privately a few days ago, saying she'd seen my
blog post about Sam and Jamie's birthdays
and wanted to coordinate our efforts. Naturally I said I would be thrilled if they used #HappyBDayJamie!!
If you're on Twitter, please tag your tweets on Friday with
#HappyBDayJamie
! I think the birthday-card contest sounds like a fun idea, and I'm looking forward to seeing what everyone comes up with.
Many thanks to Carol and Tracey from
My Outlander Purgatory
. The original idea for the #HappyBDayJamie Twitter campaign came from a discussion on the Monday-night OUTLANDER chat on MOP in 2011, and we've been doing it every year since then. This year's celebration is going to be (by far) the biggest one yet!!