2019 was a relatively quiet year in OUTLANDER fandom, but there were still a number of notable events. Here are some of the highlights of the past year:
January 2
- 2019 opened on a sad note, as
Diana Gabaldon's beloved dachshund, JJ, died
as the result of an injury.
January - early February
- The Great Thread Explosion of 2018-19 (aka Season 4 discussions on
TheLitForum.com
, where I manage the Diana Gabaldon section) comes to an end at last. My Season 4 episode recaps are here if you're interested:
Episode 401: America the Beautiful
Episode 402: Do No Harm
Episode 403: The False Bride
Episode 404: Common Ground
Episode 405: Savages
Episode 406: Blood of My Blood
Episode 407: Down the Rabbit Hole
Episode 408: Wilmington
Episode 409: The Birds and the Bees
Episode 410: The Deep Heart's Core
Episode 411: If Not For Hope
Episode 412: Providence
Episode 413: Man of Worth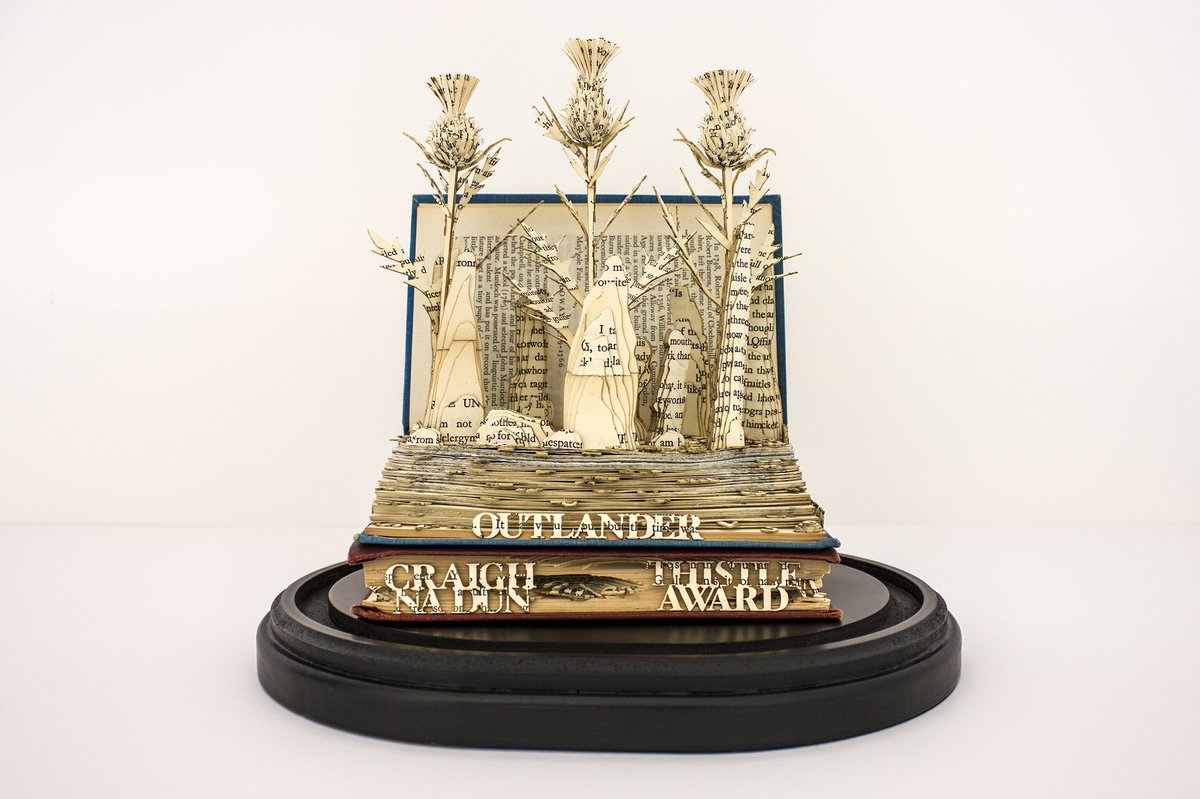 March 14
- Diana Gabaldon receives a special
"International Contribution to Scottish Tourism" award
from VisitScotland at the Scottish Thistle Awards.
April 8
- Season 5 filming begins!
April 27
- My mom and I
went to see Diana Gabaldon
at an appearance in Burlington, NC. It really was a perfect day, and I was delighted to come away with this wonderful photo of the two of us!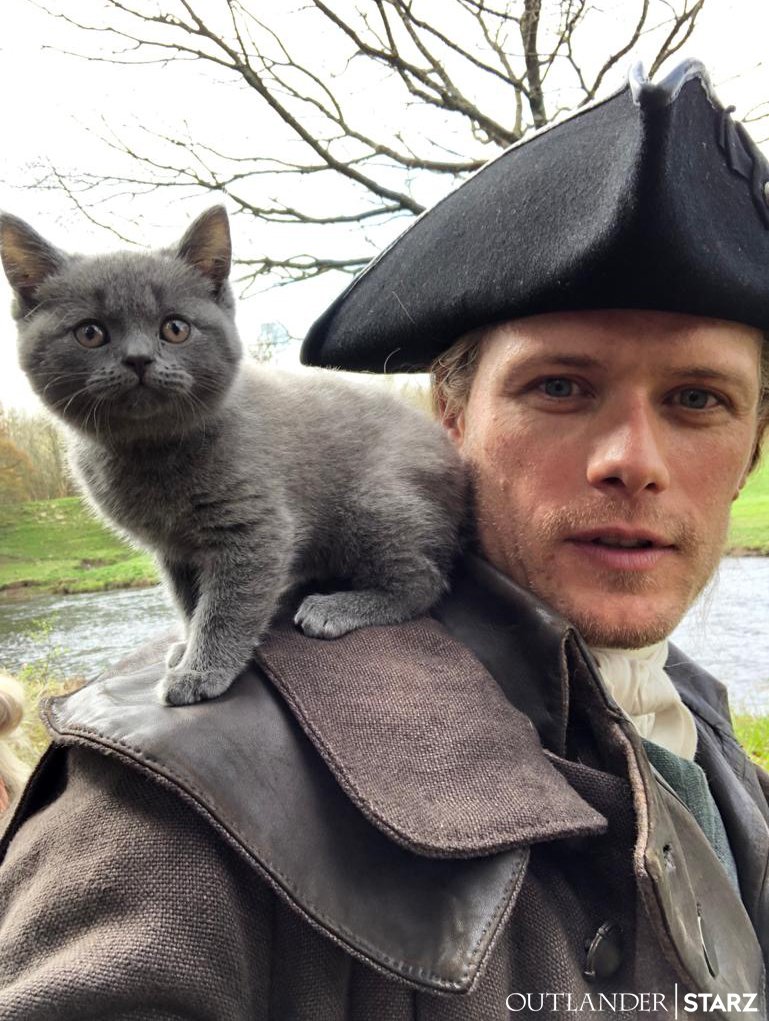 May 24
- Adso joins the cast of OUTLANDER Season 5!
May 27
- OUTLANDER is finally
available on Netflix
in the US. (As of right now they only have Seasons 1-3 available.)
May 28
- The
OUTLANDER Season 4 Blu-ray and DVD
are released in the US.
July 14
- I posted my
ABC's of Young Ian
, the latest in a series of blog posts looking at the major characters in the OUTLANDER series. The idea is to list one word pertaining to the character for each letter of the alphabet, along with a brief explanation. Hope you enjoy it!
July 23
- The
standalone e-book
edition of Diana Gabaldon's story, "Past Prologue", co-written with Steve Berry, is now available in the US and Canada. This is a terrific story with lots of potential for speculation, and I'm glad more people will have access to it now. Highly recommended! Look
here
for more information.
August 22
- Diana Gabaldon made some
intriguing comments
about the shape of Book 9, GO TELL THE BEES THAT I AM GONE. She says it's shaped like a snake.
August 28
- Congratulations to Diana Gabaldon and her family on the birth of her second grandchild, Leo! His mother is Diana's younger daughter, Jenny.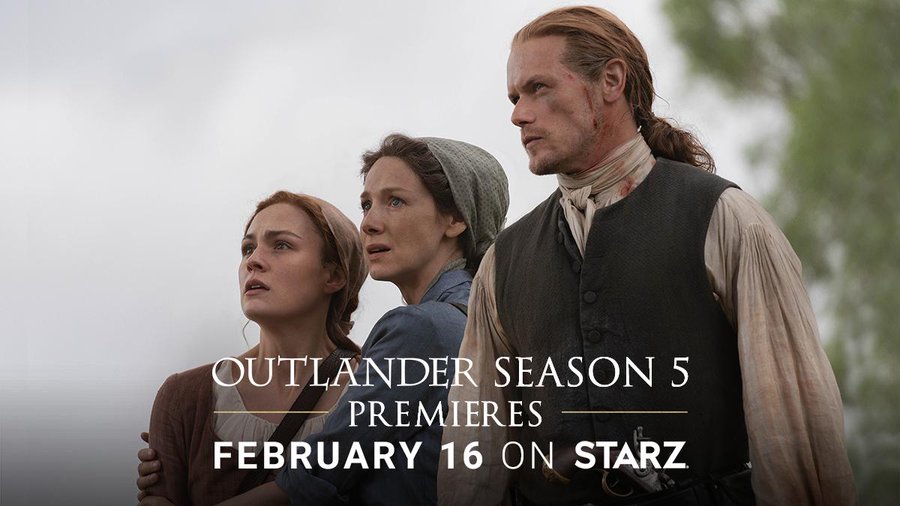 August 29
- STARZ announces the premiere date for OUTLANDER Season 5: Sunday, Feb. 16, 2020!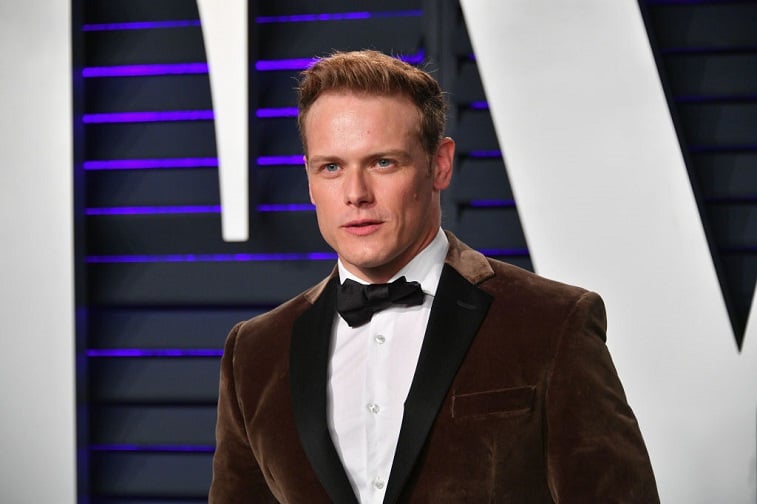 September 14
- Sam Heughan wins a
Saturn Award for Best Actor in a Television Series
. He's been nominated five times but this is his first time winning the award. Congratulations!
October 7
- Diana Gabaldon
announces
that she has written an episode of OUTLANDER Season 5! This will be Episode 511, the next-to-last episode of the season, and we don't know anything yet about what will be in it. (Yes, of course she's still working hard on finishing BEES! She always says she likes to work on multiple projects at once, to keep from getting writer's block.)
October 15
-
THE MAKING OF OUTLANDER: The Official Guide to Seasons Three & Four
, by Tara Bennett, is now available!
November 22
- Last day of filming for OUTLANDER Season 5! They started on April 8, 2019, so it took a little more than 7 months to film 12 episodes, not counting the post-production work that will take several more months to finish.
November 30
- Very sad news. My mother, Helene Henry, passed away at the age of 82, after a short illness. She died at home, with her family around her, and it was very peaceful at the end. She just quietly stopped breathing. I am heartbroken and still grieving, but comforted by all the kind words of support from OUTLANDER fans. Many thanks to all of you who've offered condolences! Here's my
blog post about my mom and OUTLANDER
.

December 25
- STARZ releases the new
opening credit sequence
for OUTLANDER Season 5!
------------
Thanks to ALL of you who take the time to visit
Outlandish Observations
, and I wish you all the best in 2020!